Lets' start this journey here, today, with sharing some of our favourite, really inspiring farmhouse exteriors.
If you are a farmhouse lover, you are in the right place. We love a house that looks warm and welcoming, and for some reason, a farmhouse gives those vibes. The farmhouse exteriors are designed with bright-siding, tin roofs, barn lighting and touches of rustic wood. But no matter what materials you choose, either stone, brick, wood, or steel there are so many ways you can go about designing your future home.
No matter if you are you getting ready to build your own farmhouse, or you're simply wanting to zone out on some gorgeous architecture you are going to love this lineup below.
As an Amazon Associate, I earn from qualifying purchases.
1. Farmhouse exterior with unusual shapes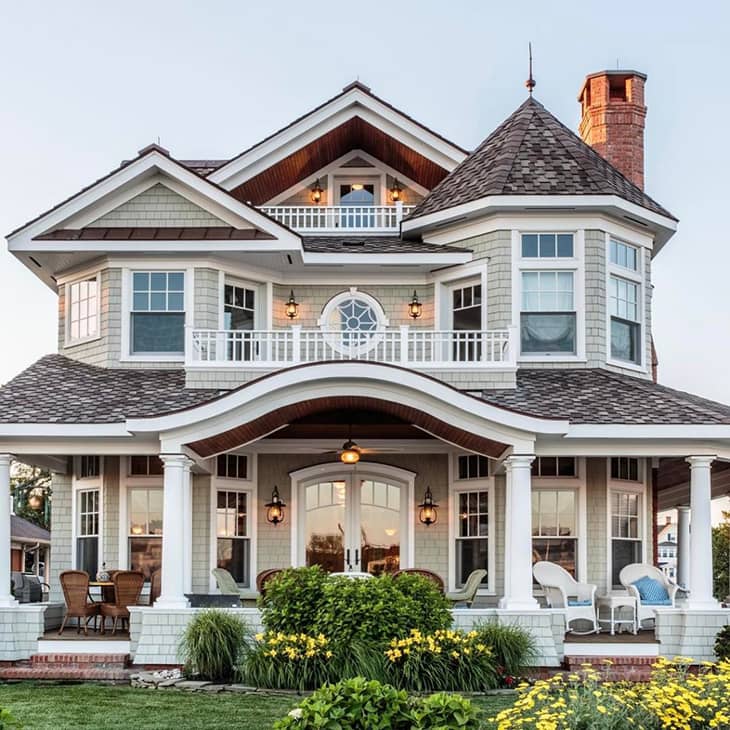 That curvaceous white trim work against the grey exterior jumps out like icing on a cake. You can just picture yourself relaxing on that front porch with a refreshing summer drink and your closest friends!
2. Cozy cottage farmhouse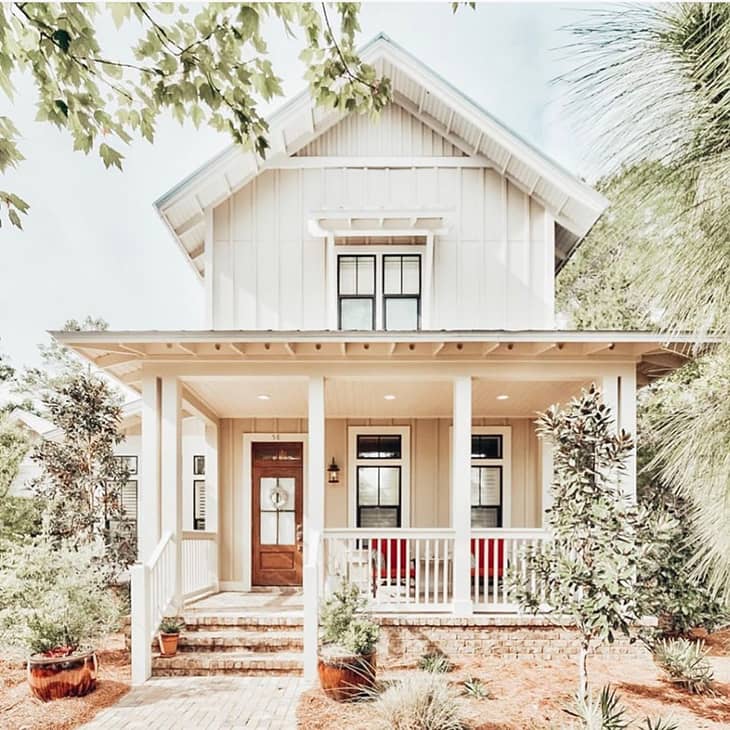 The cozy cottage farmhouse proves you don't need a mansion to live big. Mixing natural colors and stone for the porch create a warm, inviting, and welcoming space. I sure wouldn't mind a relaxing daily getaway on this small front porch.
3. Modern farmhouse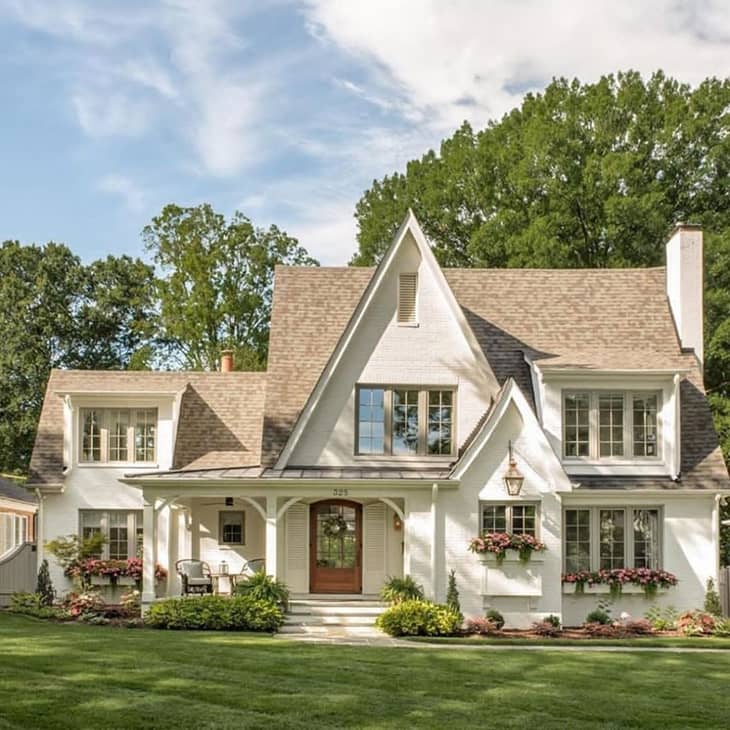 This modern farmhouse exterior is both elegant and welcoming.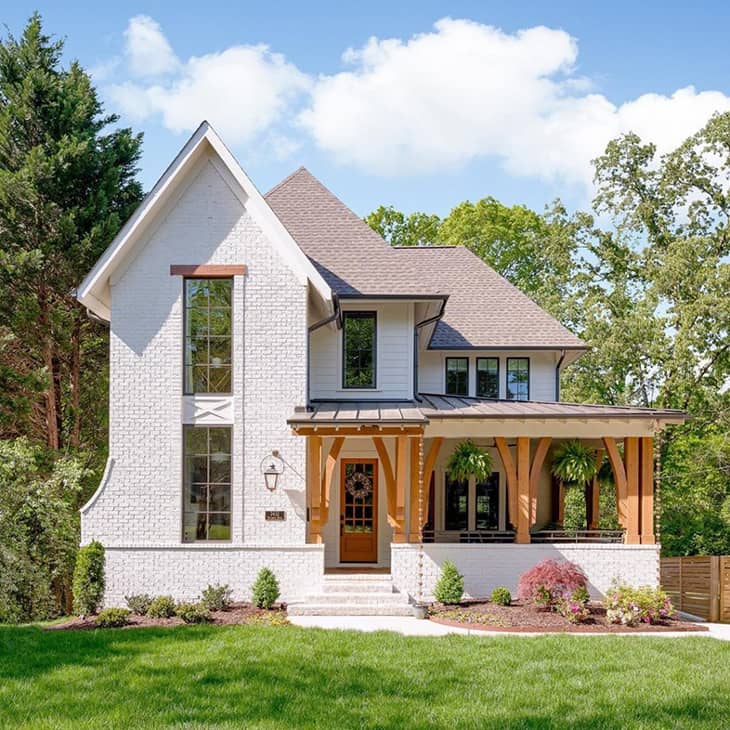 This storybook home is so cozy and charming! We all have love for stained wood beams to contrast the white farmhouse vibes.
Wraparound porch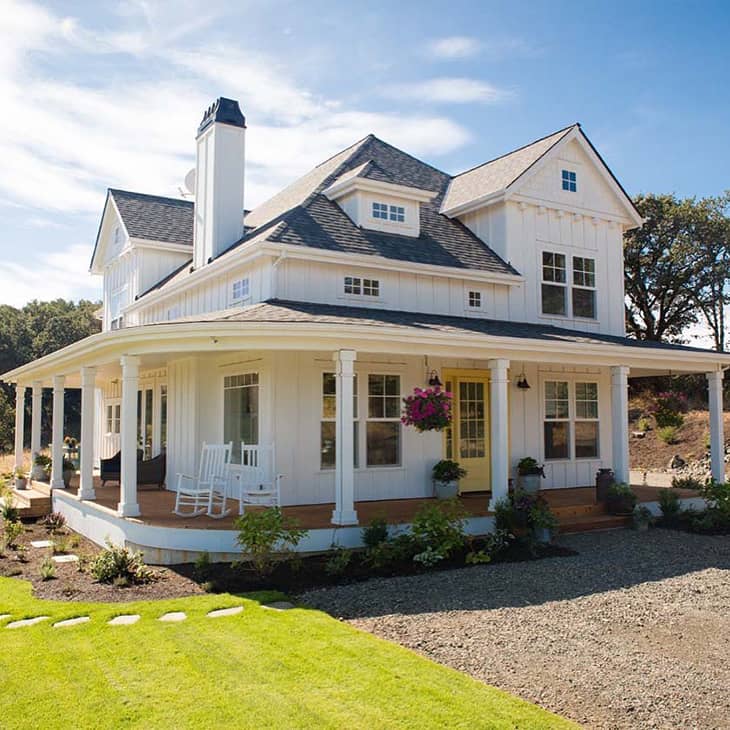 That endless front porch! When you are designing your country house plans keep this amazing feature of a country farmhouse in mind. Without this roomy and cozy front porch, it just wouldn't be a farmhouse.
Colored shutters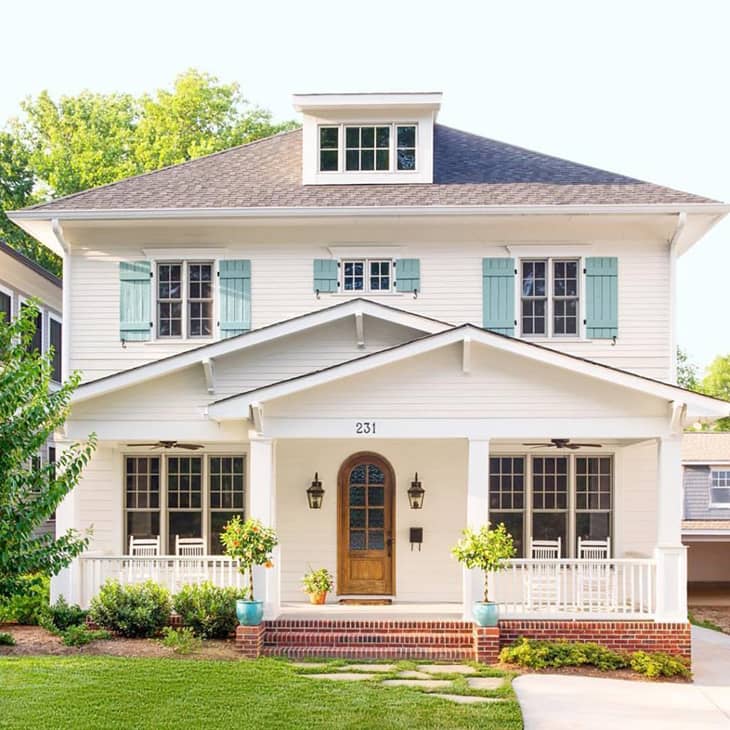 All white farmhouse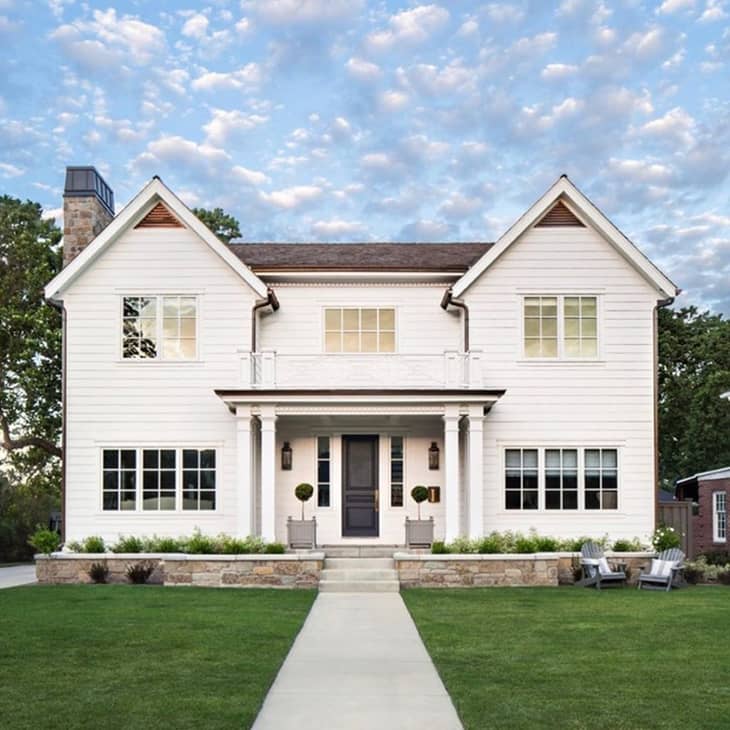 Tranquil color scheme that doesn't distract from the lush Southern landscape, maybe just what you need for your home. This is just the kind of thing that comes to mind when I dream of white farmhouse exteriors.
Grey and white constrast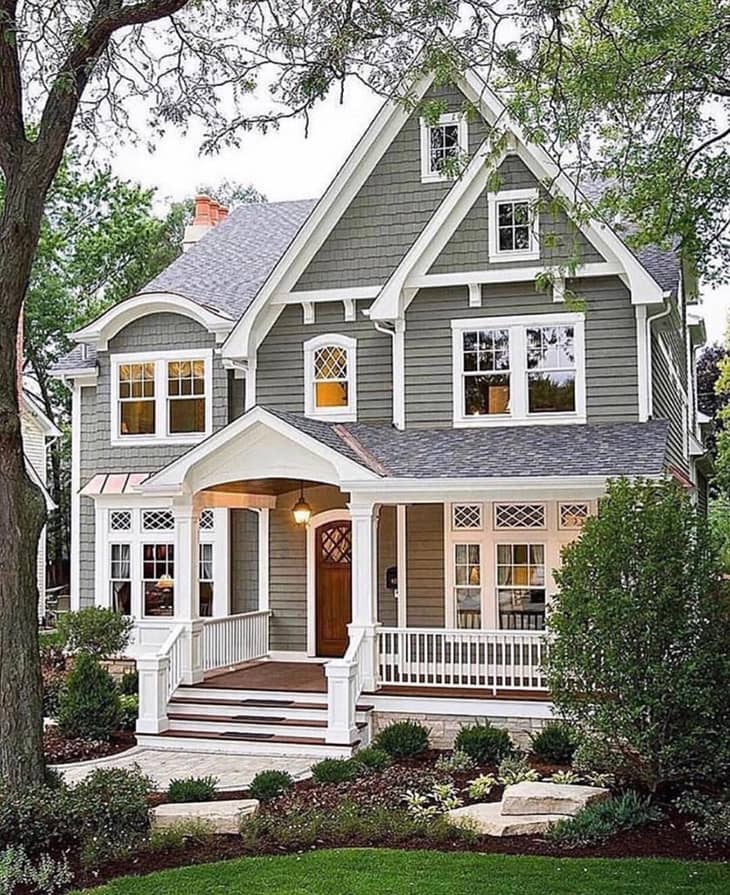 A coat of gray paint and crisp white trim may be the secret for transforming your farmhouse into the most dashing home on the block.
Perfect symmetry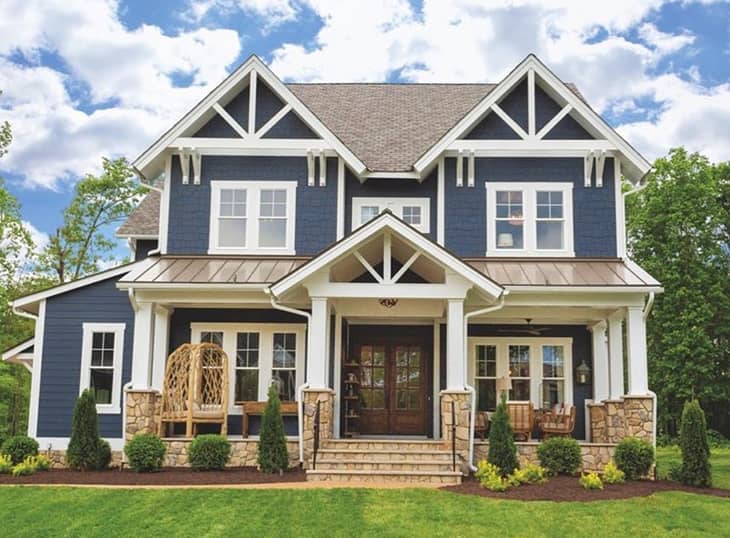 This home possesses perfect symmetry! The beautiful white gables are highlighted against the cobalt siding. What a stunning house with a ton of character. We can just picture coffee and a good book out on that front patio.
Contrasting color front door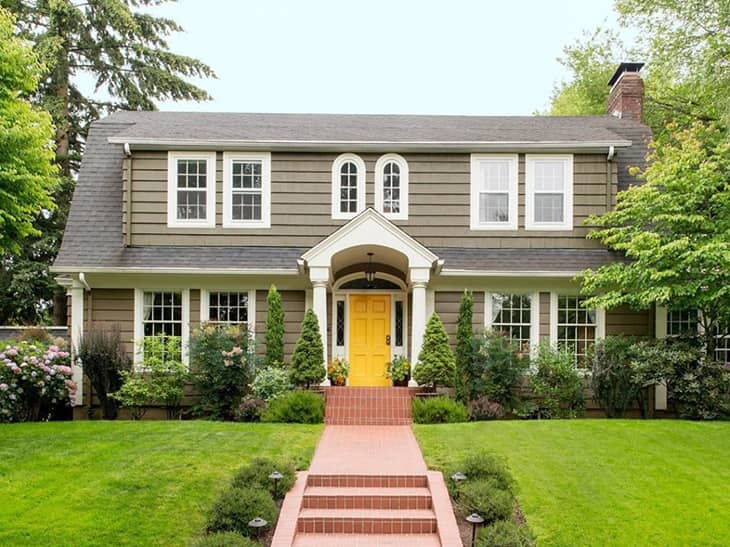 The brick walk, leads the eye right to the front steps where a bright yellow door welcomes you into the home. The large shrubs and greenery in front of the house make up for the lack of porch area, and give a soul to the whole exterior.