A coffee table can be considered one of the essential pieces of furniture in any living room. It serves as a focal point, a place for both form and function and adds personality to your space. One of the most versatile and enduring choices is a white coffee table. In this article, we'll explore the different styles of white coffee tables, help you choose the right one for your space, offer decorating and styling tips, discuss maintenance and care, and recommend some popular brands and retailers.
As an Amazon Associate I earn from qualifying purchases.
Best White Coffee Tables for 2023
1. Ivory Lacquered Linen Coffee Table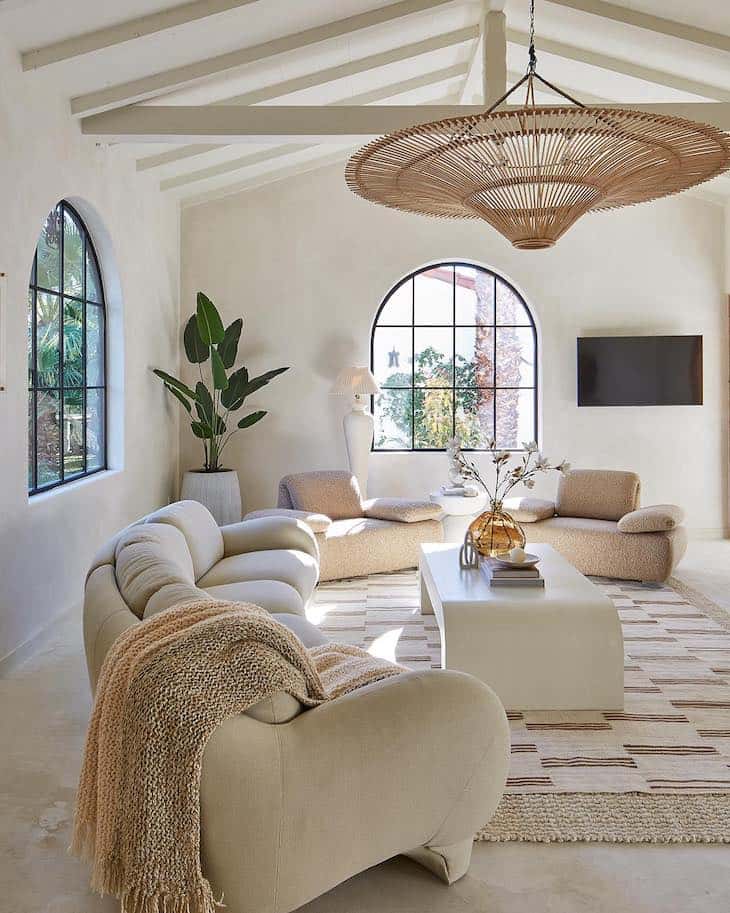 Shop related products(#ad):
coffee table
Embracing contemporary design and innovative materials, this coffee table transforms a basic U-shaped structure into an eye-catching centerpiece with a luxuriously rich texture. The table is enveloped in raffia, boasting a high-gloss ivory finish that seamlessly blends with any modern living space.
2. Cloud-Shaped White Coffee Table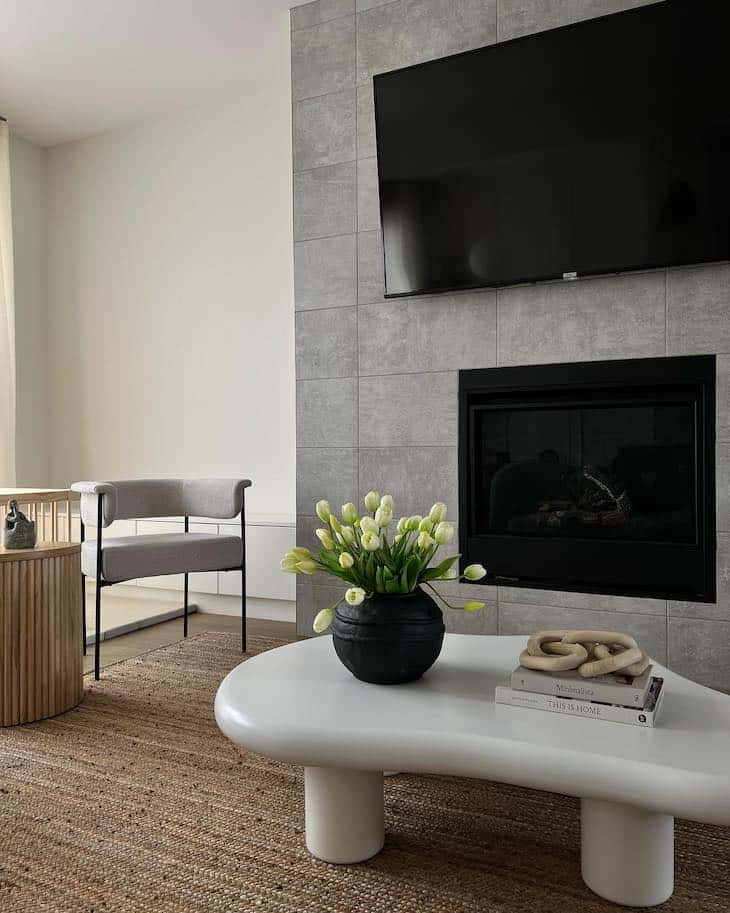 Shop related products(#ad):
coffee table
The Cloud-Shaped White Coffee Table is a minimalist piece designed to provide a simple and elegant solution for your interior needs. Its inviting, organic shape makes it versatile enough to be used anywhere in your home. Made from durable resin, this charming coffee table is both stylish and tough enough to stand up to everyday living.
3. River Stone White Coffee Table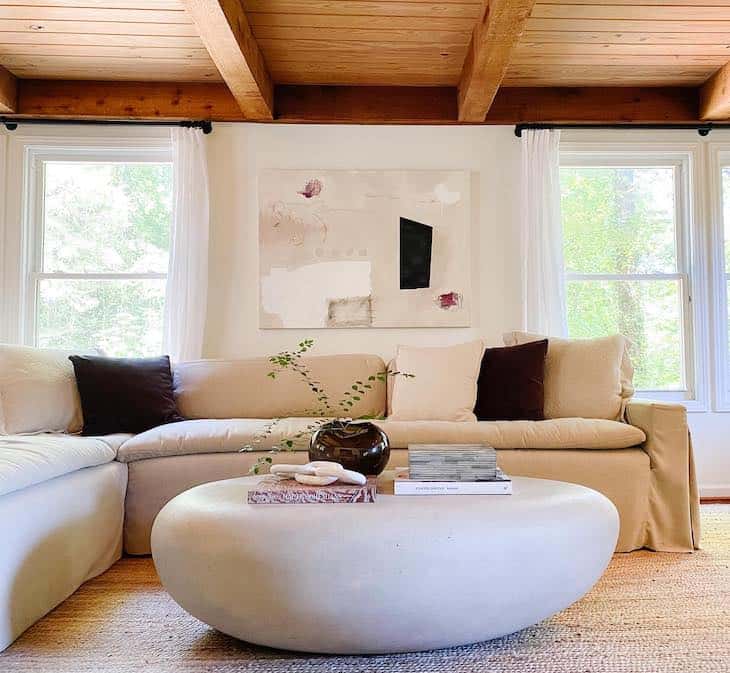 Shop related products(#ad):
coffee table
This white coffee table is crafted in a satin cream Roman Stone finish, evoking the calming and serene feel of water-smoothed stones. Made from composite materials, this rock-shaped coffee table offers a functional flat top and a stunningly simple design. The Roman Stone finish is made with natural crushed stone, giving each piece its own unique character and charm.
4. Unique white coffee table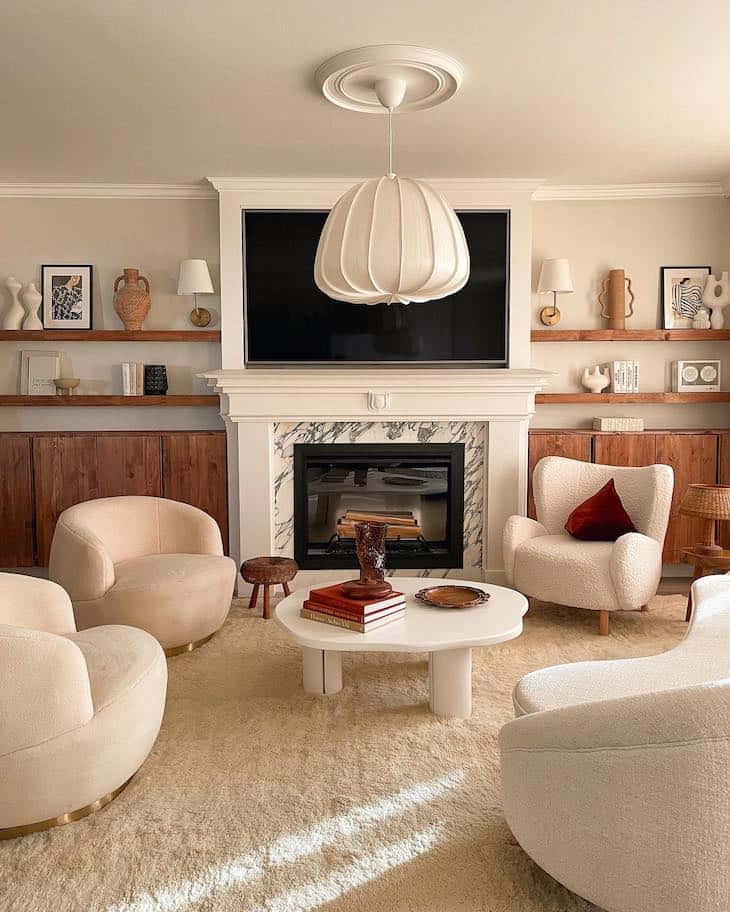 Shop related products(#ad):
coffee table
Hand-carved with a randomly shaped top, this table stands as a one-of-a-kind masterpiece, celebrating the exquisite imperfections that make it truly unique. The table's design features three intriguing column legs, each artistically divided into two segments, creating a sense of harmony between form and function. Let this captivating coffee table breathe life into your living space as it showcases the inherent charm of natural imperfections, serving as a testament to the artistry of skilled craftsmanship.
5. Tree Stump Coffee Table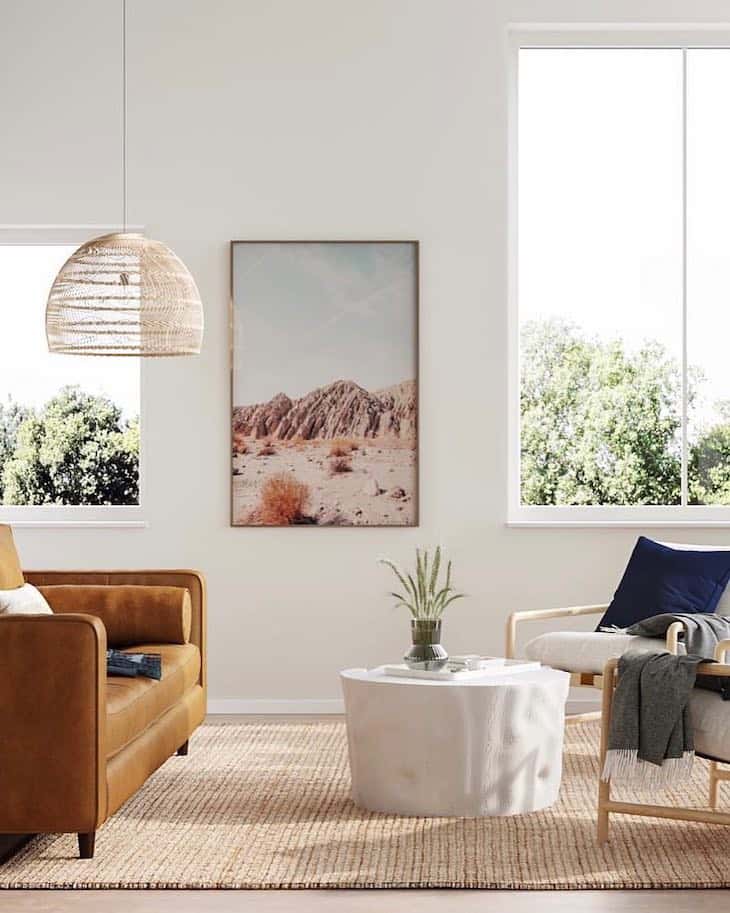 Shop related products(#ad):
coffee table
The Tree Stump Coffee Table is a chic piece made from a naturally found tree stump in a crisp gel coat white finish. Cast from a real log, this tree-trunk coffee table personifies a modern organic aesthetic. Its clean finish makes it a perfect fit for contemporary interiors, whether in a modern apartment or a sleek coastal condo.
6. Split Level Travertine Coffee Table
Shop related products(#ad):
coffee table
This elegant two-tier coffee table is made from vein-cut Roman Classic Travertine, offering a creative configuration and styling opportunity. The lush hues of beige and cream contrast yet blend seamlessly, making this table a perfect addition to any living space.
7. Round White Coffee Table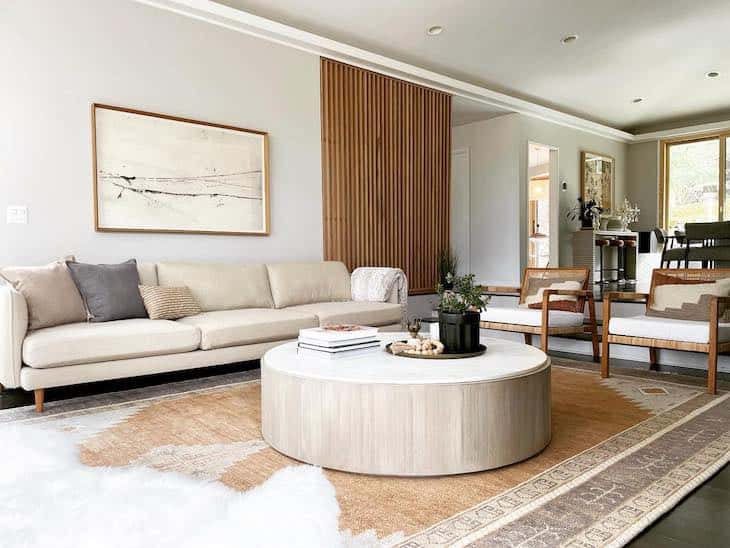 Shop related products(#ad):
coffee table
The Round White Coffee Table features a marble top and clean lines that artfully contrast its circular shape. Inspired by Scandinavian design, this coffee table expertly combines functionality and beauty, making it an ideal choice for any living space.
8. Off White Oak Wood Coffee Table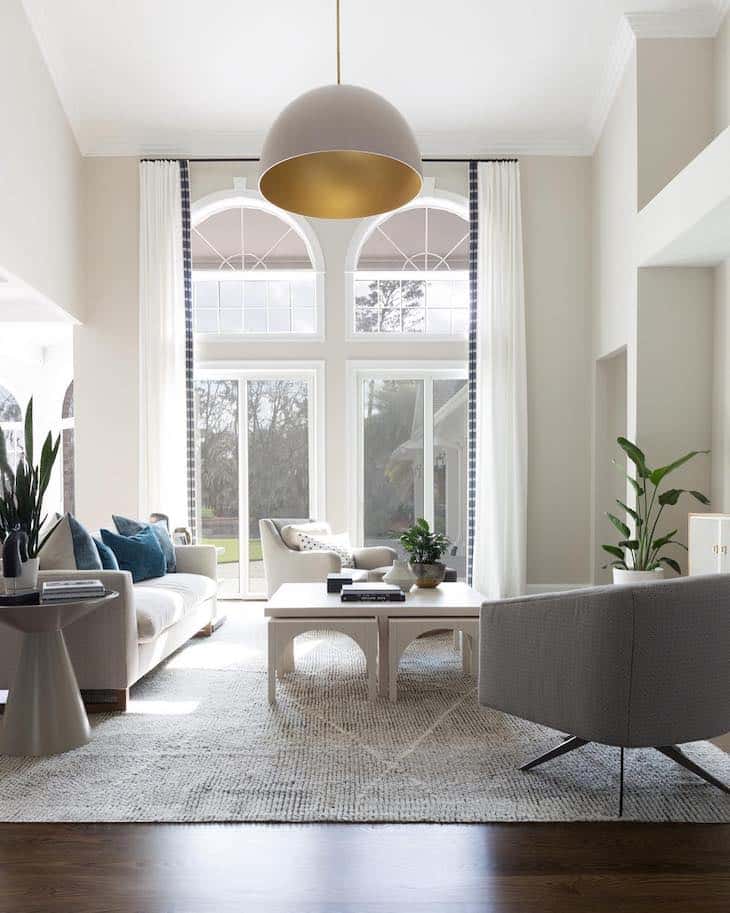 Shop related products(#ad):
coffee table
The Off White Oak Wood Coffee Table exudes style while prioritizing functionality. Boasting gracefully curved sides, this versatile piece incorporates four distinct nesting tables, which ingeniously slide out to provide generous additional surface space whenever required. When not in use, these tables effortlessly tuck back under the main structure, maintaining a clean and organized appearance. This innovative design not only adds a touch of sophistication to your living area but also offers a practical solution to accommodate diverse needs in dynamic households.
9. Lava Stone Coffee Table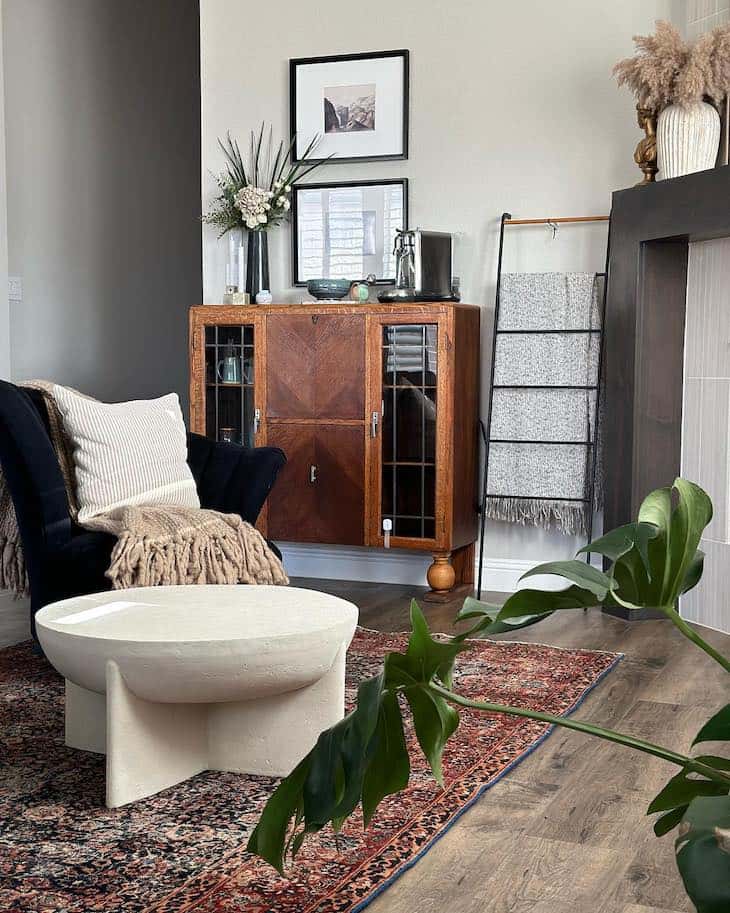 Shop related products(#ad):
coffee table
The Lava Stone Coffee Table resembles the look and feel of aged stone, bringing an organic element to any living room. Suitable for both indoor and outdoor use, this lightweight table can be easily moved to suit your needs.
10. White Concrete Coffee Table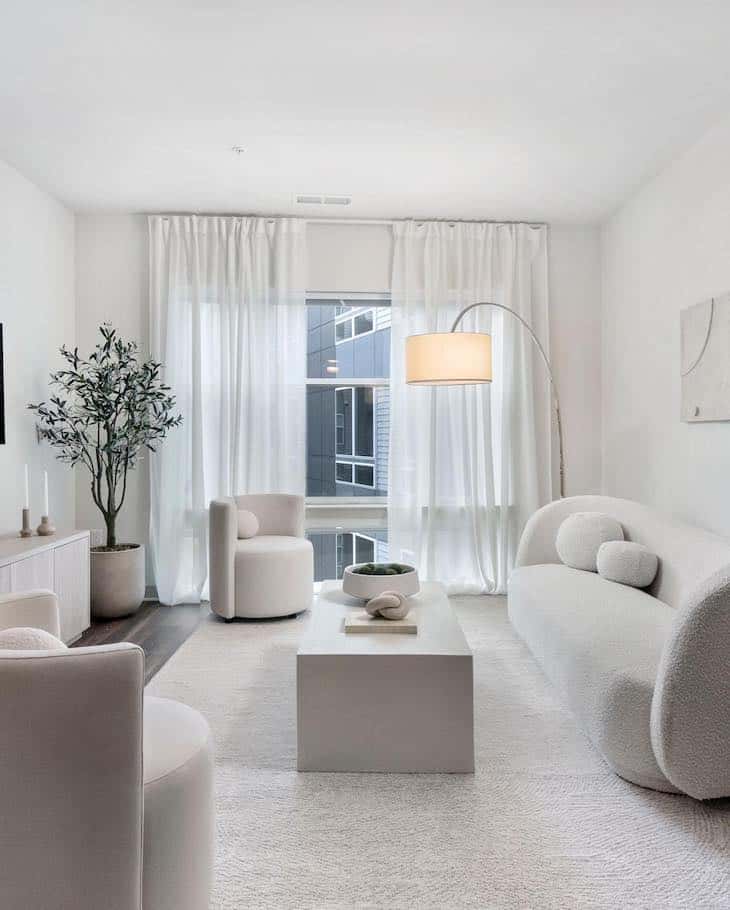 Shop related products(#ad):
coffee table
A White Concrete Coffee Table is a stunning piece that will make a statement in any living room. Its' soft curves and hard edges create a harmonious juxtaposition reminiscent of a sculpture gallery. Organic yet refined, this coffee table instantly elevates any space.
11. White Coffee Table with Glass Top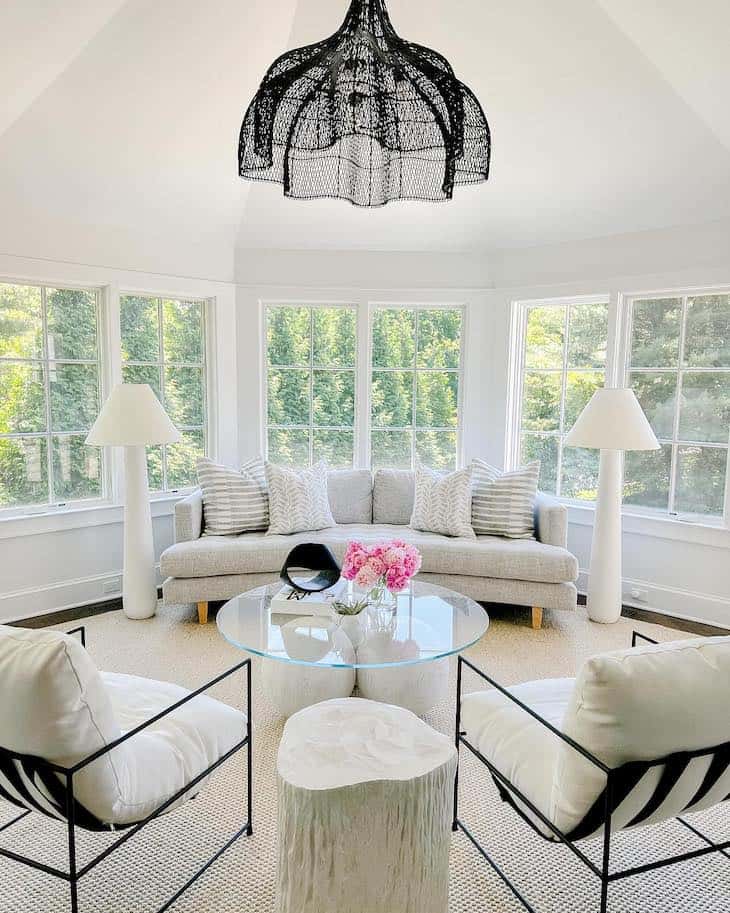 Shop related products(#ad):
coffee table
The White Coffee Table with Glass Top presents a striking, artistic design that combines reclaimed Douglas fir wood, tempered glass, and a refined grey wash finish. Brimming with sophistication and character, this coffee table makes an impeccable statement piece for any contemporary living room, seamlessly blending aesthetics and practicality.
12. Modern White Coffee Table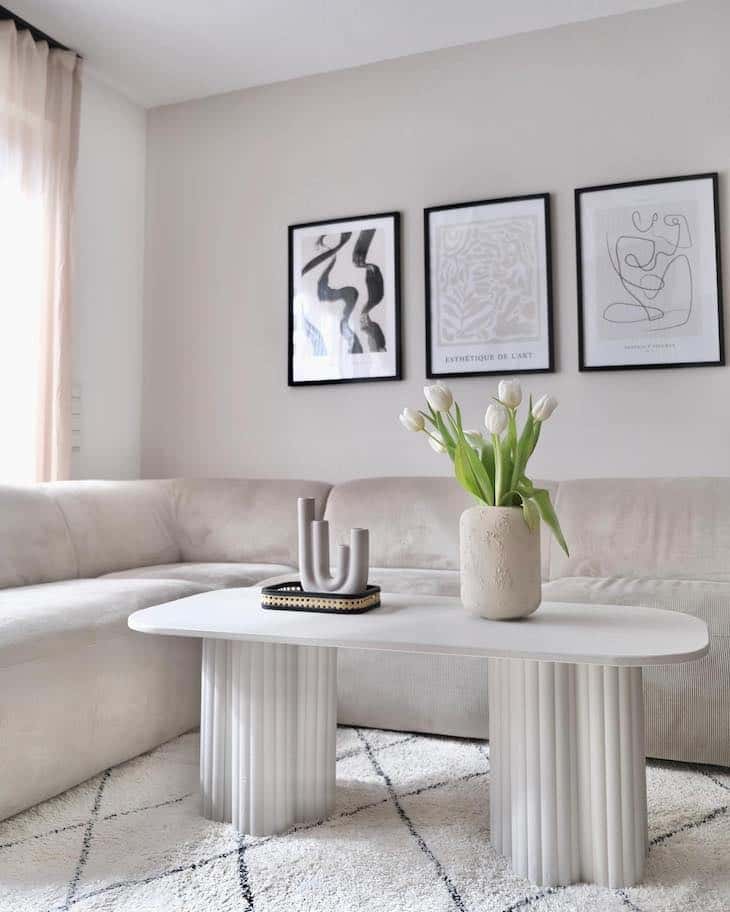 Shop related products(#ad):
coffee table
Exuding an air of effortless sophistication with its Italian-inspired design, this white coffee table introduces a distinct dimension and form to your living space. Its captivating silhouette features a gracefully swirling natural stone base, scalloped to create a linear appearance with rich texture. Complementing the base, a polished white stone oval tabletop adds a refined, curvaceous element to enhance the ambiance of any living room.
13. Round Concrete White Coffee Table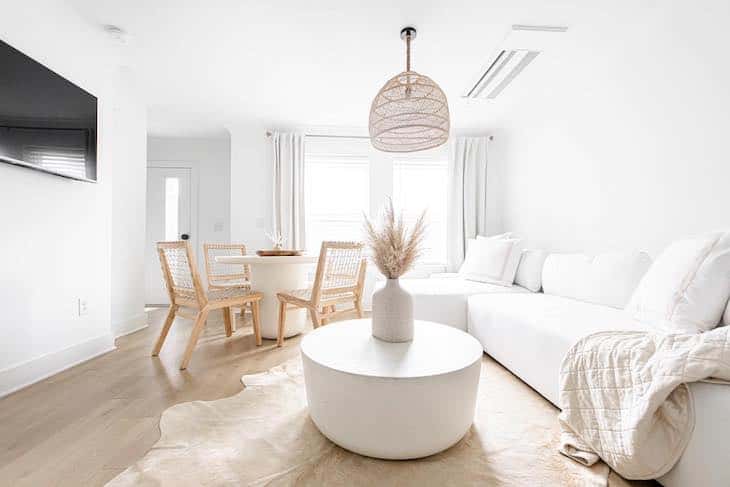 Shop related products(#ad):
coffee table
This contemporary Round Concrete White Coffee Table effortlessly elevates both indoor and outdoor spaces. Its versatile design seamlessly integrates with your living room setup or as a stylish addition to your patio furniture collection. Perfect for backyard get-togethers, leisurely front porch lounging, or lending a touch of refinement to your living room, this coffee table offers both style and functionality to any setting.
14. Flower-shaped White Coffee Table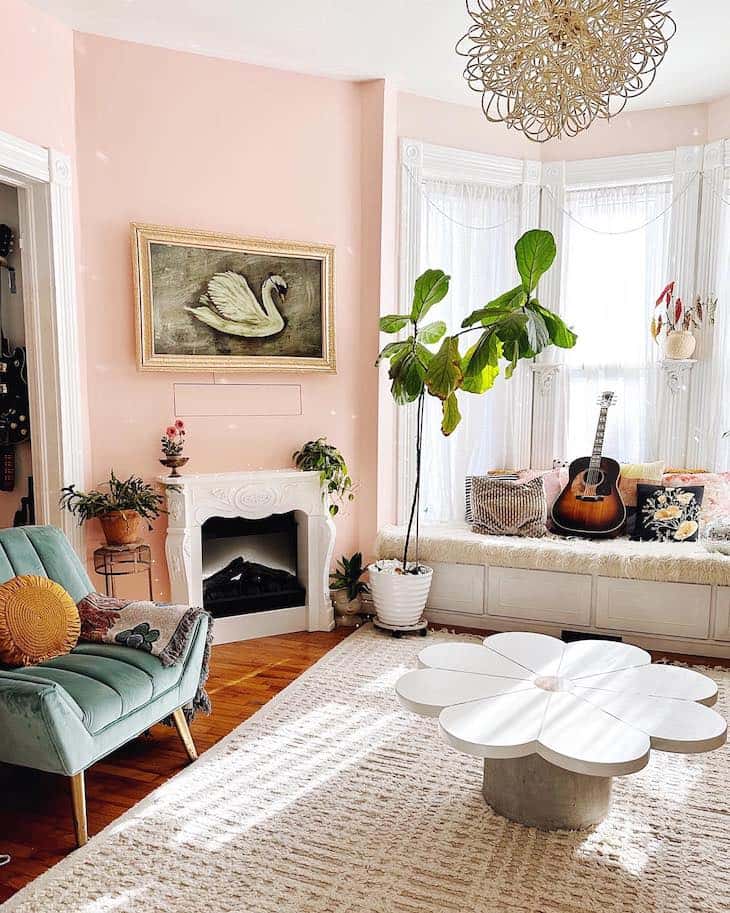 Shop related products(#ad):
coffee table
The Flower-shaped White Coffee Table is a whimsical addition to any living space, offering a playful yet elegant design that captures the eye. This unique table is perfect for those looking to add a touch of nature-inspired charm to their home.
15. White Marble Coffee Table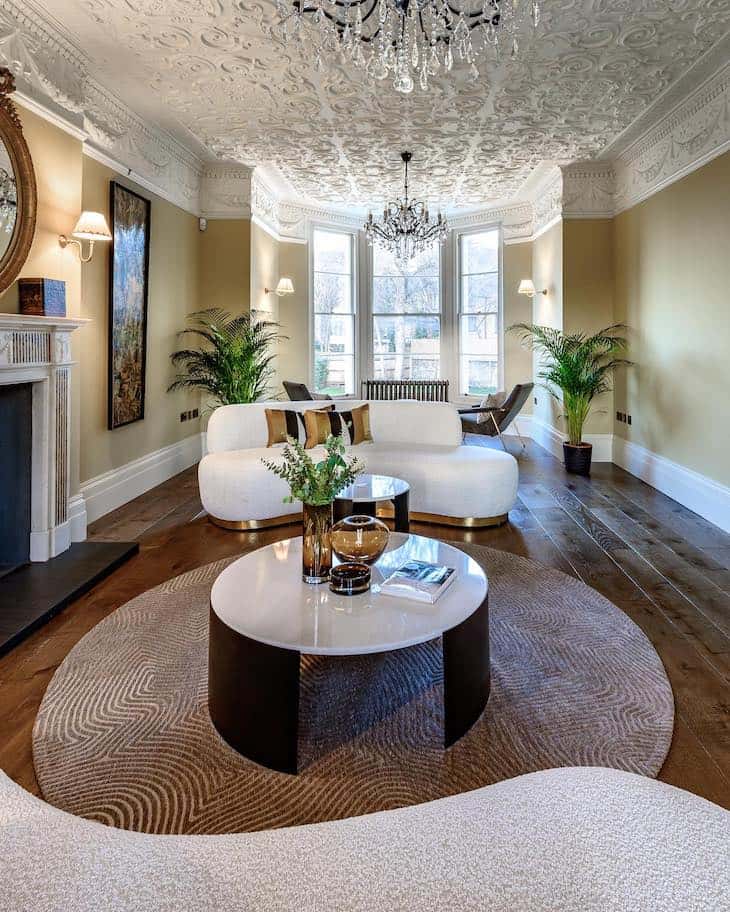 Shop related products(#ad):
coffee table
Showcasing a sleek, circular white marble tabletop, the White Marble Coffee Table radiates refined elegance. The table is further enhanced by a stylishly curving metal base, finished in a dark bronze hue that boldly contrasts the marble surface. With its sculptural and futuristic design, this striking coffee table makes an exceptional focal point for modern or minimalist interiors.
16. Weathered White Wash Coffee Table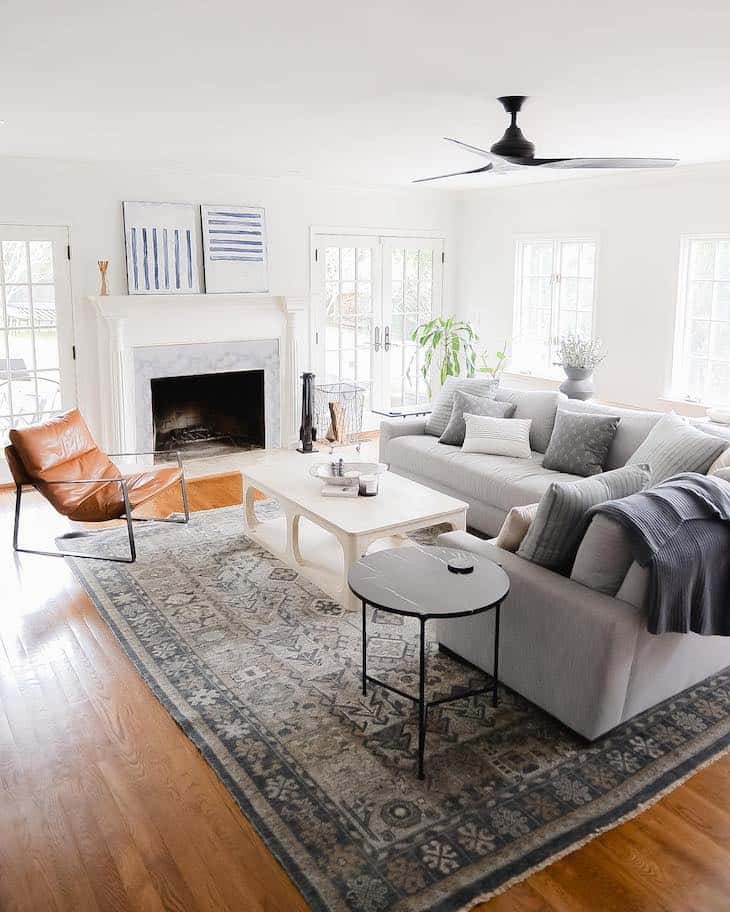 Shop related products(#ad):
coffee table
Infusing your interior with a welcoming ambiance, the Weathered White Wash Coffee Table transforms any area into a visually captivating space that exudes a timeless charm. Its rustic aesthetic and elaborate details effortlessly elevate your home's furnishings, creating a lasting impression that complements both classic and contemporary environments.
17. Off White Round Coffee Table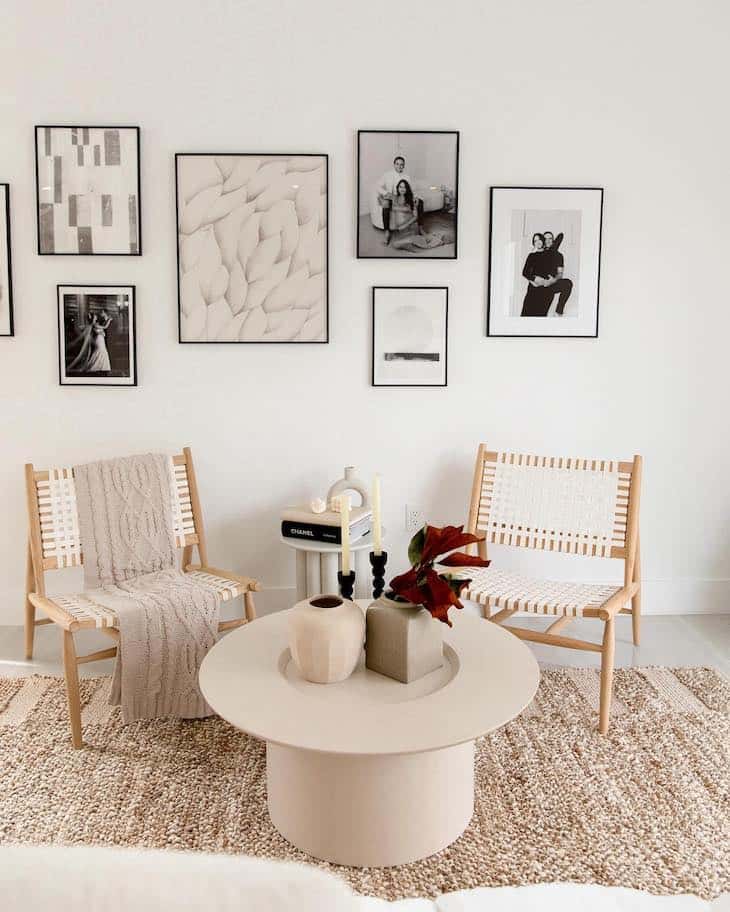 Shop related products(#ad):
coffee table
The striking Off White Round Coffee Table captivates with its unique center divot accent, distinguishing it from other coffee tables. Adorned in a white lacquer finish, this table showcases a robust pedestal base and circular top, elevating any living space with its visually engaging presence.
18. White Pedestal Coffee Table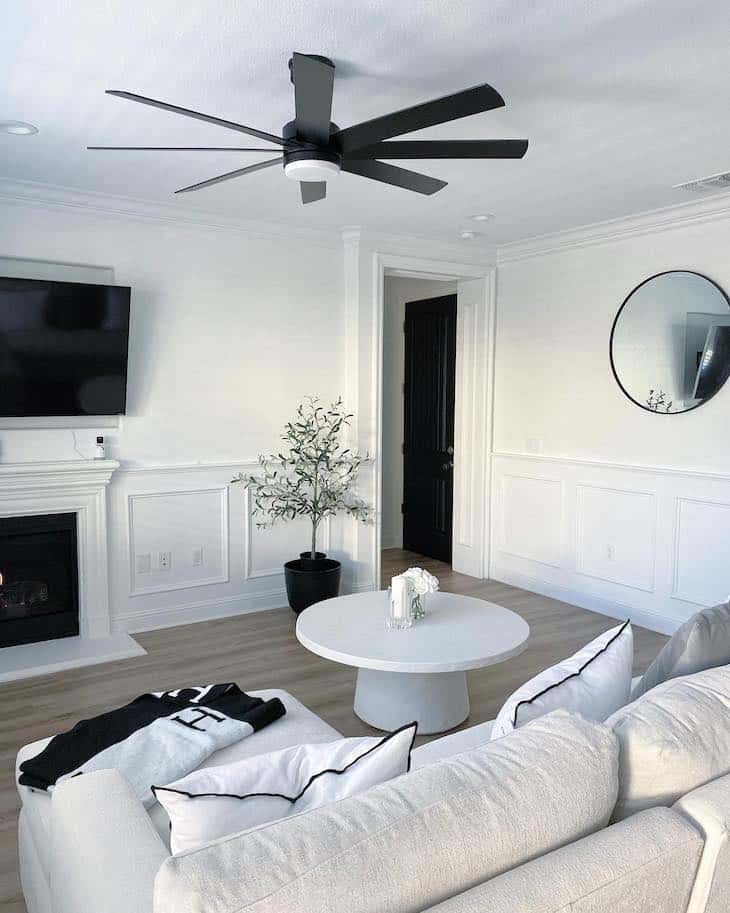 Shop related products(#ad):
coffee table
Stripping down the quintessential pedestal table to its most captivating core elements, this White Pedestal Coffee Table embodies pure elegance in a pristine white hue. Crafted from a concrete material that mimics a plaster-like texture, the table offers a lighter weight and effortless fabrication, achieving a stunningly minimalist design.
19. White Glass & Stainless Steel Rectangular Contemporary Coffee Table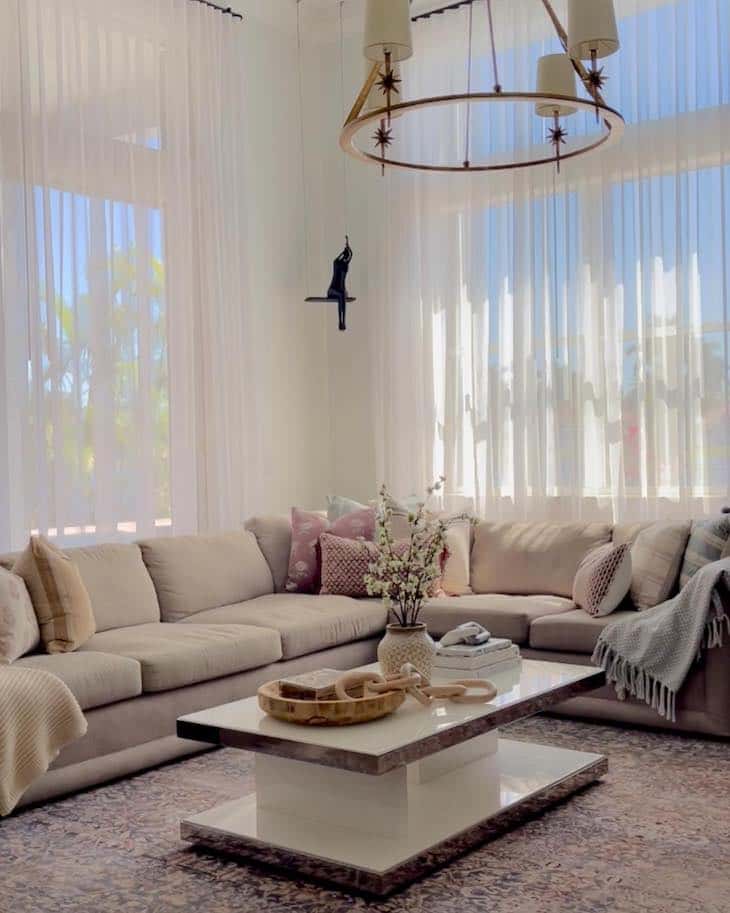 Shop related products(#ad):
coffee table
Introducing a coffee table that effortlessly combines style and functionality, boasting a high gloss white lacquer tabletop adorned with a layer of clear tempered glass. This ingenious design not only safeguards the lacquer but also generates an eye-catching visual impact. Both the pedestal and base are crafted from high gloss white lacquer, while polished stainless steel edges enhance their allure, resulting in a truly striking and attractive centerpiece for any living room.
20. White Mosaic Round Coffee Table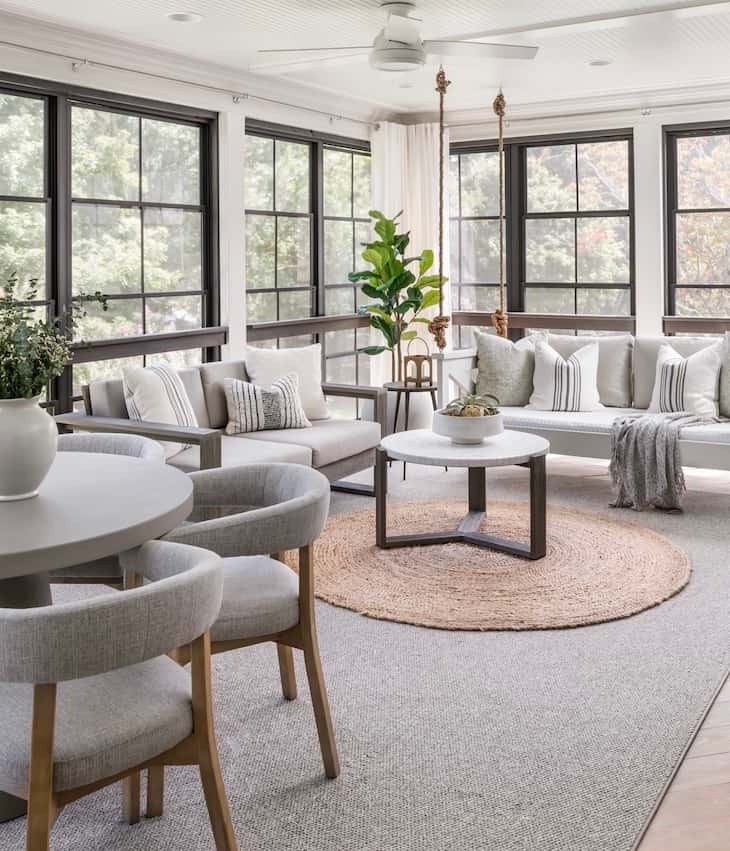 Shop related products(#ad):
coffee table
Imagine a beautifully handcrafted coffee table that brings a touch of art to your outdoor space, presenting the White Mosaic Round Coffee Table. Meticulously assembled using smooth white marble tiles on a gentle wood base, this piece is perfect for serving cocktails or playing cards on any modern patio. Made from sustainably-sourced materials, this versatile table is suitable for both indoor and outdoor use, making it a delightful addition to your living spaces.
21. Shearling Round Ottoman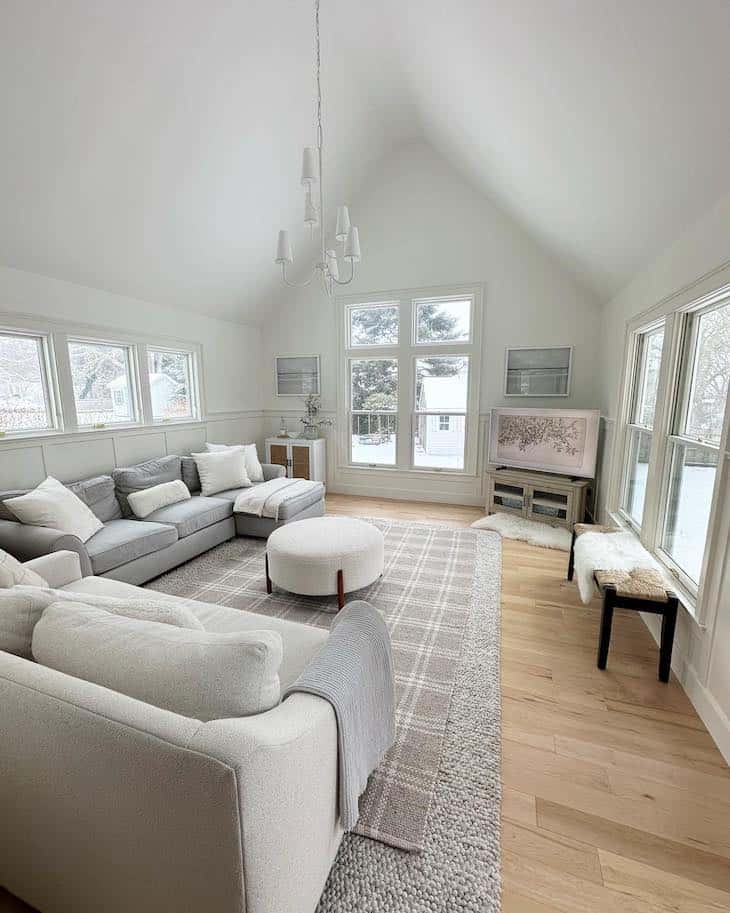 Shop related products(#ad):
coffee table
A Shearling round ottoman adds functional style to any room of the home. Set atop a sturdy wooden frame, this round ottoman is upholstered in cozy sherpa material for a comfortable seating experience. Versatile and stylish, it can be used as extra seating, a footrest, or even a small coffee table.
22. White Costal Coffee Table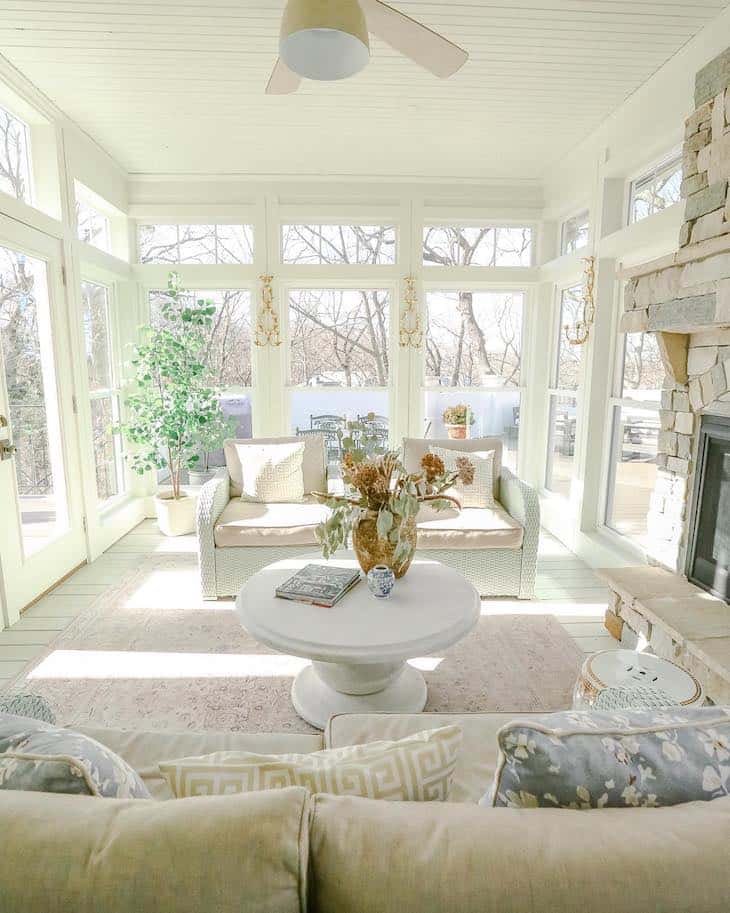 Shop related products(#ad):
coffee table
Elevate your outdoor living area with the enchanting White Coastal Coffee Table, artfully blending an authentic stone-like aesthetic with an eco-friendly design. This extraordinary table mimics the beauty of real stone, without the hassle of upkeep and maintenance. Boasting a versatile grey-white palette, it harmoniously complements a variety of decor styles.
With its timeless, vintage-inspired design, this captivating coffee table can seamlessly grace both indoor and outdoor spaces, adding a touch of refined elegance wherever it's placed.
23. Brass and Stone White Coffee Table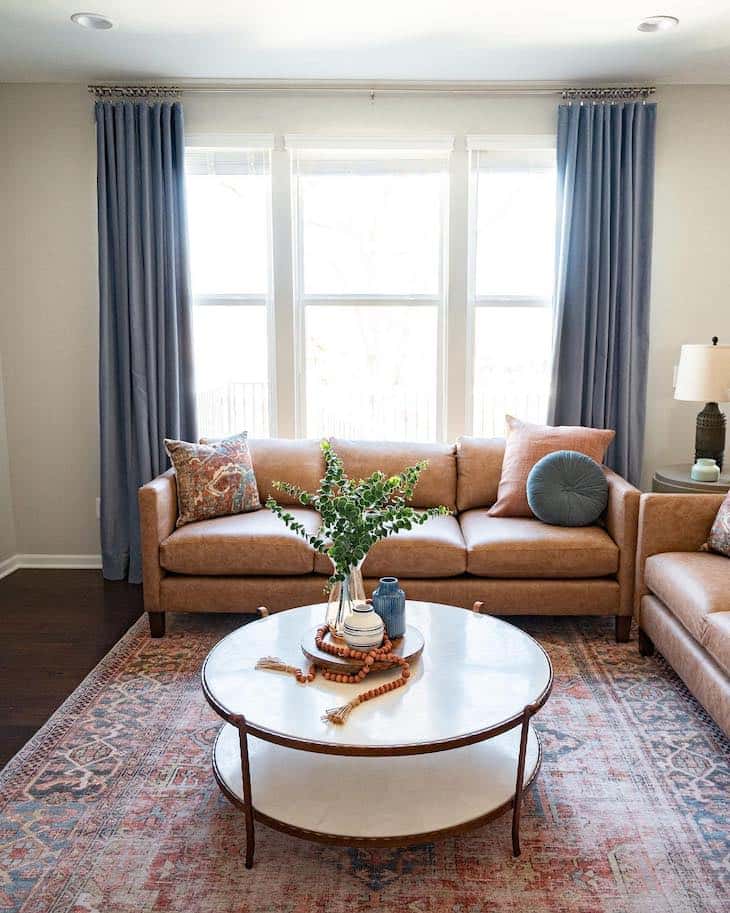 Shop related products(#ad):
coffee table
The fusion of brass and stone in this coffee table creates a visually captivating centerpiece that effortlessly adapts to any living room setting. Boasting a two-tier design, this stunning table offers generous space for showcasing your cherished belongings. The harmonious blend of brass and stone imbues an air of sophistication and refinement, making it a truly remarkable addition to your home decor.
24. White Traditional Coffee Table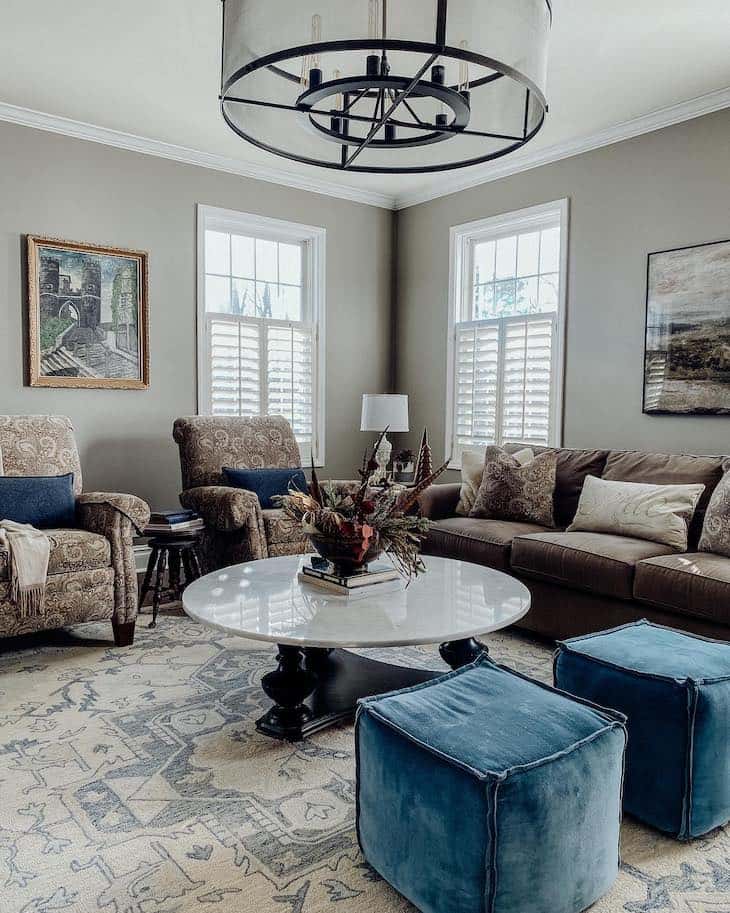 Shop related products(#ad):
coffee table
The White Traditional Coffee Table is a timeless addition to any living room, offering a classic design that complements a wide range of interior styles. With its sturdy construction and elegant lines, this coffee table is both functional and stylish, making it the perfect centerpiece for your home.
Popular White Coffee Table Styles
White coffee tables come in various styles, each with unique design elements and materials. Here are some of the most popular styles:
Traditional
Classic design features
Traditional white coffee tables often showcase elegant, timeless designs with intricate details, such as carved legs, ornate moldings, and polished finishes. They often incorporate elements inspired by historical periods like Victorian, Georgian, or French provincial styles.
Materials used
Traditional white coffee tables are commonly made from solid wood, such as oak, mahogany, or cherry, and are then painted or finished in a white tone. They may also feature glass inserts or marble tops for added sophistication.
Modern
Minimalistic design elements
Modern white coffee tables are known for their clean lines, simple forms, and minimal ornamentation. This style often focuses on the beauty of simplicity and the thoughtful use of materials and textures. It is characterized by sleek surfaces, geometric shapes, and a lack of unnecessary embellishments.
Innovative materials
Modern white coffee tables can be made from a variety of materials, such as wood, metal, glass, or even acrylic. They may combine different materials in creative ways, resulting in visually striking and functional designs.
Rustic
Distressed finishes
Rustic white coffee tables evoke a sense of warmth and comfort, reminiscent of cozy country homes or farmhouse living spaces. They often feature distressed finishes, where the white paint or finish is purposely aged or weathered to create a sense of history and charm.
Natural wood elements
Rustic white coffee tables are typically made from reclaimed or natural wood, with the grain and texture of the wood being an essential part of the design. These tables often incorporate elements like raw edges, knots, and imperfections that add character and authenticity.
Industrial
Combination of wood and metal
Industrial white coffee tables often blend the warmth of wood with the coolness of metal, creating a visually intriguing and edgy aesthetic. This style is characterized by bold, raw, and functional design elements, such as exposed bolts, rivets, and metal framework.
Bold design features
Industrial white coffee tables often have a sense of ruggedness and heft, with substantial proportions and sturdy construction. They may feature repurposed materials, like reclaimed wood or salvaged metal, and often incorporate design elements inspired by factories, warehouses, or urban lofts.
Choosing the Right White Coffee Table for Your Space
Selecting the perfect white coffee table for your living room involves considering the size, material, and functionality of the piece.
Size and proportions
Room dimensions
Before choosing a white coffee table, take into account the size of your living room and the other furniture you have. Ensure that the coffee table doesn't overpower the space or get lost among larger pieces. As a general rule, the length of the coffee table should be about two-thirds the length of your sofa, and there should be at least 12-18 inches of space between the coffee table and surrounding furniture.
Furniture layout
Consider the layout of your seating area when selecting a coffee table. Rectangular or oval coffee tables work well with long sofas or sectionals, while square or round coffee tables are more suitable for smaller seating arrangements or rooms with limited space.
Material considerations
Wood
Wooden white coffee tables are a classic choice, providing a warm and natural feel to your living space. Different types of wood, such as oak, pine, or walnut, can impact the overall look and durability of the table. Consider the grain, color, and finish of the wood to match your existing decor.
Metal
White coffee tables with metallic flair frequently showcase frames or embellishments crafted from materials such as steel, iron, or aluminum. These metallic components infuse the design with an edgy, industrial vibe or a sleek, contemporary feel, depending on the style and finish. Though metal coffee tables are known for their durability and longevity, they may necessitate extra care to stave off rust and unsightly scratches.
Glass
Glass white coffee tables can create an airy and open feel in your living room. They often have a glass top with a white frame or base made of wood, metal, or acrylic. Glass coffee tables can be easier to clean and maintain but may be more prone to scratches and fingerprints.
Marble
Marble white coffee tables exude a sense of luxury and sophistication. They usually have a marble top with a white or metal base. Marble is a durable and heavy material, but it can be susceptible to staining and chipping if not properly cared for.
Functionality
Storage options
Some white coffee tables come with built-in storage options, such as drawers, shelves, or cabinets. This can be useful for keeping your living room organized and clutter-free. Consider your storage needs when selecting a coffee table, especially if you have a small space or require extra storage for items like books, magazines, or remote controls.
Multi-purpose design
Some white coffee tables feature a multi-purpose design, like lift-top coffee tables that can transform into a workspace or dining area. These versatile options can be ideal for small living spaces or multi-functional rooms.
Mobility
If you plan to rearrange your living room frequently or host events that require flexible seating arrangements, consider a white coffee table with wheels or casters. This will allow you to easily move the table as needed without damaging your floors or straining your back.
Tips for Decorating and Styling White Coffee Tables
A white coffee table can serve as a blank canvas for your creativity. Here are some tips to help you decorate and style your table:
Balancing colors and textures
A white coffee table can be the perfect platform for showcasing colorful and textured accents. Experiment with different materials, patterns, and colors to create a balanced and visually appealing display.
Incorporating accents and accessories
Trays
Using a decorative tray on your white coffee table can help organize and contain smaller items while adding visual interest. Choose a tray that contrasts with the table, either in color or material, to create an eye-catching focal point.
Books
Stacking a few visually appealing books on your coffee table can add height and depth to your display. Choose books that reflect your interests or complement the overall aesthetic of your living room.
Candles
Candles can add a warm and inviting ambiance to your living space. Arrange different sizes and styles of candles on your white coffee table to create a cozy atmosphere.
Plants
Incorporating greenery on your coffee table can bring life and color to your living room. Choose small, low-maintenance plants, like succulents or air plants, that won't overpower the table or obstruct views.
Seasonal and holiday decorating ideas
Consider updating your white coffee table decor to reflect the seasons or upcoming holidays. This can be as simple as swapping out a few accessories or adding seasonal elements like pinecones, pumpkins, or holiday ornaments.
Maintaining and Caring for White Coffee Tables
A well-maintained white coffee table will look stunning and last for years. Follow these tips to keep your table in pristine condition:
Regular cleaning
Dust your white coffee table regularly using a soft cloth or microfiber duster. For more thorough cleaning, use a damp cloth with a mild soap solution, and then dry the table with a clean, dry cloth to prevent water damage.
Proper use of coasters and placemats
Protect your white coffee table from water rings, heat marks, and scratches by using coasters for beverages and placemats for serving dishes. This will help maintain the table's finish and prolong its lifespan.
Addressing spills and stains
If spills occur, immediately blot the area with a clean, absorbent cloth. For stubborn stains or marks, use a gentle cleaner specifically designed for the material of your coffee table, following the manufacturer's instructions.
Repair and restoration tips
In case of minor scratches or chips, use a touch-up paint or wood filler that matches the finish of your white coffee table. For more extensive damage or if you're unsure how to proceed, consult a professional furniture restorer.
Top White Coffee Table Brands and Retailers
When shopping for a white coffee table, consider these popular brands and retailers that offer a variety of styles and price points:
High-end brands
Restoration Hardware
Crate & Barrel
Affordable options
IKEA
HomeGoods
Online shopping tips
Read customer reviews to get a sense of the quality and durability of the coffee table.
Pay attention to dimensions and materials listed in the product description to ensure the table meets your requirements.
Look for retailers that offer free shipping or in-store pickup to save on delivery costs.
Conclusion
A white coffee table is a timeless and versatile addition to any living room. With various styles, materials, and functional features to choose from, there's a perfect white coffee table for every space. By considering your room's size, layout, and decor, and following the tips for decorating, styling, and maintaining your table, you can enjoy a beautiful and practical centerpiece in your living space for years to come.
Recommended Reading: 
30 Mind-Blowing Marble Coffee Tables That Will Make Your Jaw Drop
30 Wood Coffee Table Designs
The Ultimate List of Glass Coffee Tables for Your Dream Living Room
26 Gorgeous Ottoman Coffee Tables
Best Oval Coffee Tables to Add Zing to Your Living Room
Best Square Coffee Tables to Elevate Your Home Decor
26 Rustic Coffee Tables and How to Choose the Perfect One for Your Living Space