With fall just around the corner, we thought we'd give you some fall wreath ideas for your farmhouse that will inspire you.
It may be August, but as soon as the summer heat sets in, we start dreaming of the cooler fall days ahead. With all that comes the fall decorating part which for some of us is very exciting. If you can't wait to start decorating for fall, here is a tip on where to start. Why not at the front door with some fall wreath ideas. It can help your front door feel welcoming, inviting and it is such an easy way to decorate for any season! Whatever you choose, your creativity is going to be noticed and appreciated with the ideas we are going to give you.
As an Amazon Associate I earn from qualifying purchases.
Greenery wreath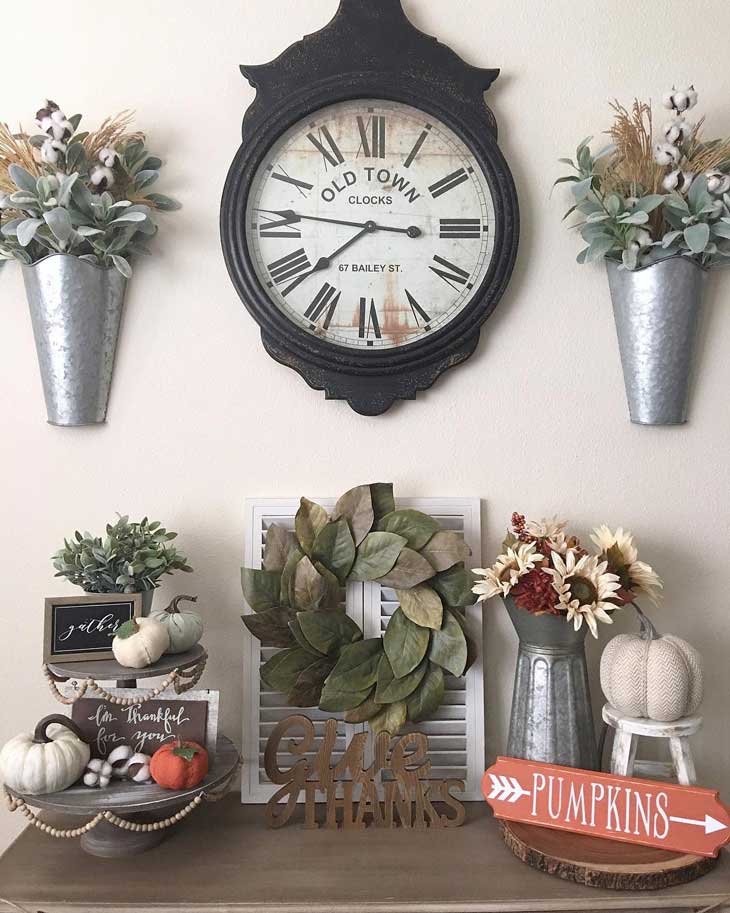 Shop related products:
fall wreath // #ad
Here we are showing you one simple design of a wreath and that is only with leaves. You can not make a mistake with this type of wreath because greenery goes with every decor. Elisa from @ourfarmhousestylehome combined this wreath with some pumpkin fall decor. She used miniature pumpkins on a metal tiered tray combined with some farmhouse signs and fall flowers. This decor screams farmhouse with every detail, from the metal wall buckets, the rustic clock to the wooden coaster and galvanized pitcher. She achieved perfect harmony with the metal and greenery details.
Dry plants wreath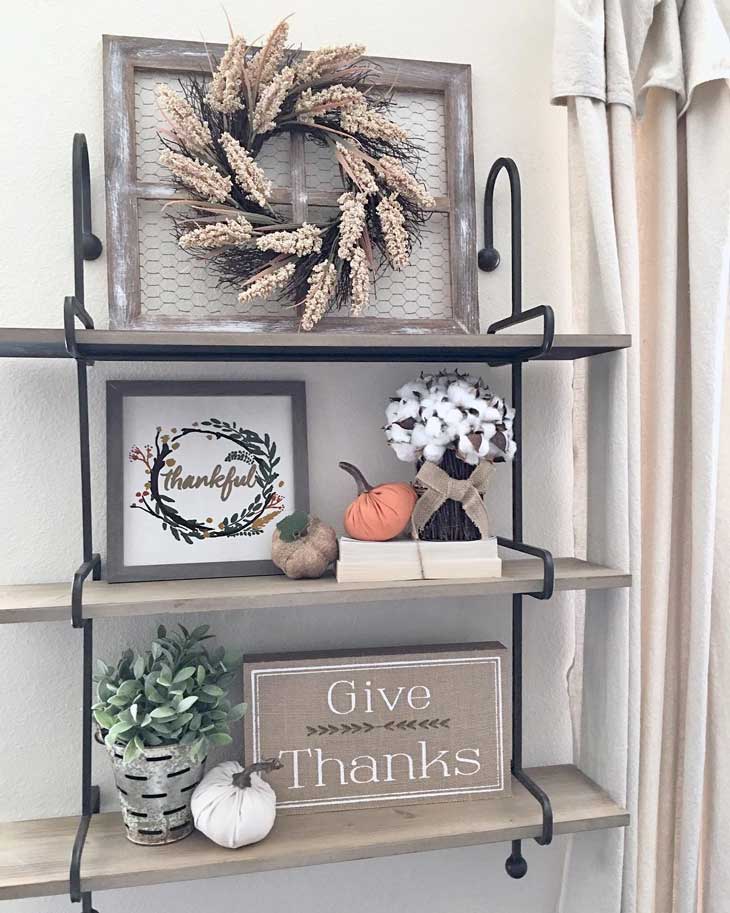 Shop related products:
fall wreath // #ad
With fall and farmhouse decor, everything is in the neutral tones. And the neutral palette on this wall shelf is in perfect synchronization. This dry wheat wreath decor is a good example of it.
Colorful wreath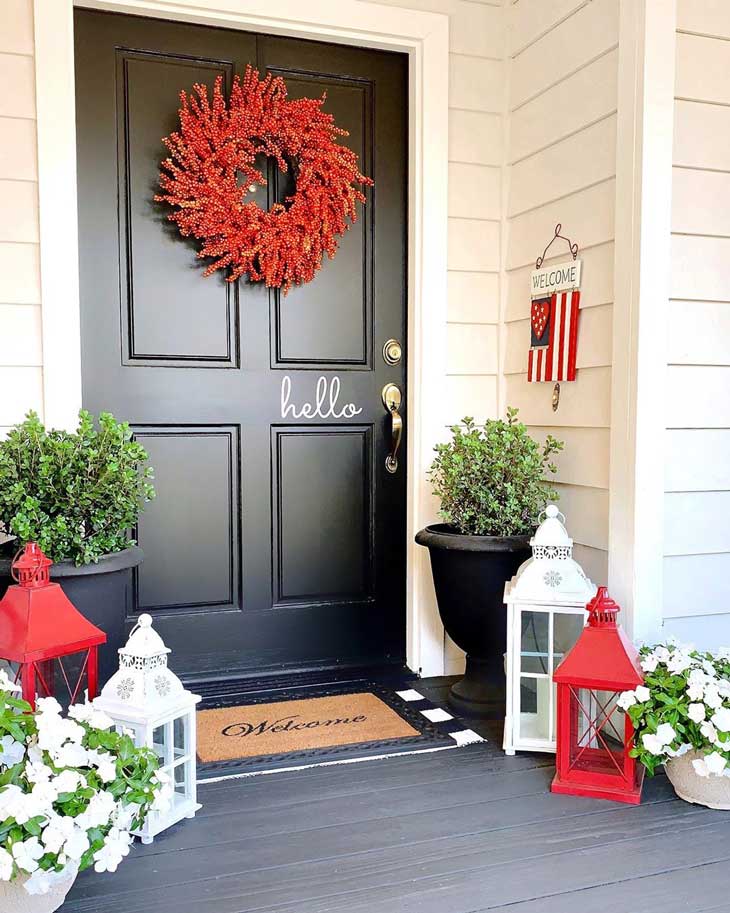 Shop related products:
fall wreath // #ad
Your front door gets the most traffic out of any area of your home, and it's the first thing your friends and family members will see when they arrive. It's why we wholly approve spending time putting leaves, flowers, gourds, and sweet greetings on display. If you have black and white outdoor space make a contrast and add warmth by adding a red-colored fall wreath to your decor. This autumn wreath really does make a difference in this color combination.
Neutral wreath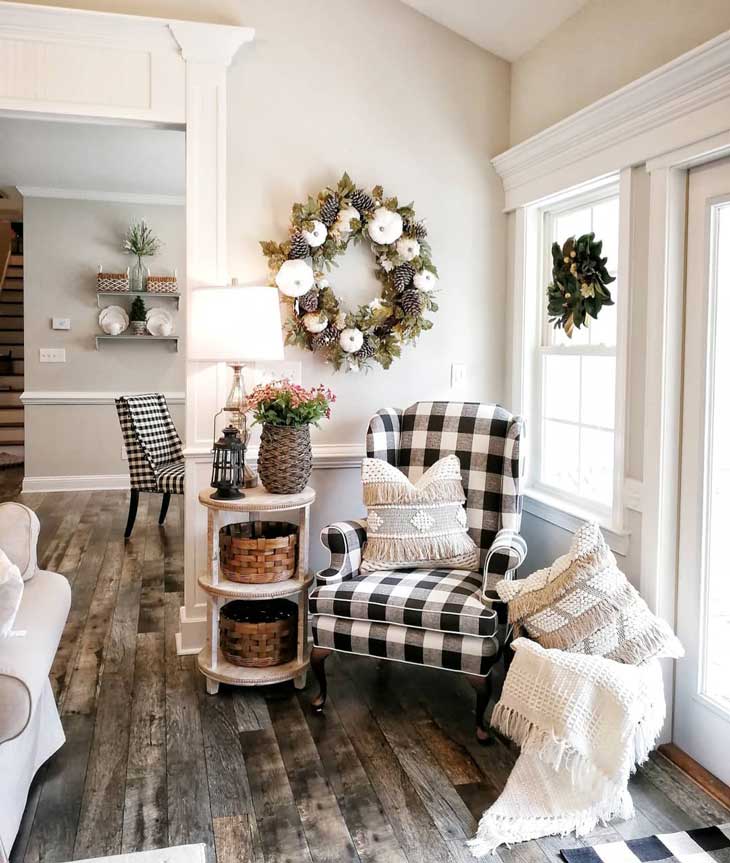 Shop related products:
fall wreath // #ad
If you followed our advice from this post and added a buffalo check to your home decor, this type of fall wreath idea will be ideal for your place. White pumpkins, pinecones, and green foliage are just about enough for your home to get that fall cozy vibe.
Meadow wreath
Shop related products:
fall wreath // #ad
If you are more keen on using warm color tones for your farmhouse decor than this meadow wrath is the perfect choice for you. The wreath is positioned on this antique ceiling tile and it is actually a genius idea. It really adds that extra touch of texture and warmth to your fall focal point. We must say, kudos for the imagination. With a decoration like this bring on the temperature change and the fall smells too, we don't mind.
Pumpkin wreath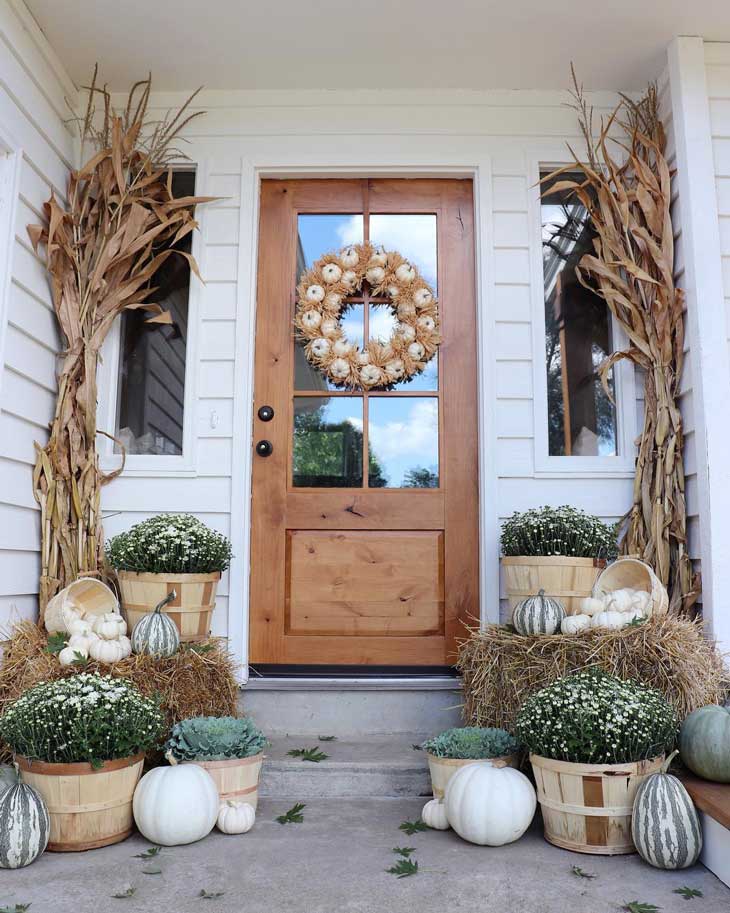 Shop related products:
fall wreath // corn stalks // #ad
One of the first things that come to mind when we think of fall is pumpkins. And this pumpkin wreath is everything that you need this fall. White, neutral and green have shown to be a perfect color combination for fall. This decoration will satisfy the most versatile deco tastes, and we can easily say it is our favorite from all mentioned in this article. The dried cornstalks are the detail that ties together all the elements of this beautifully arranged front porch.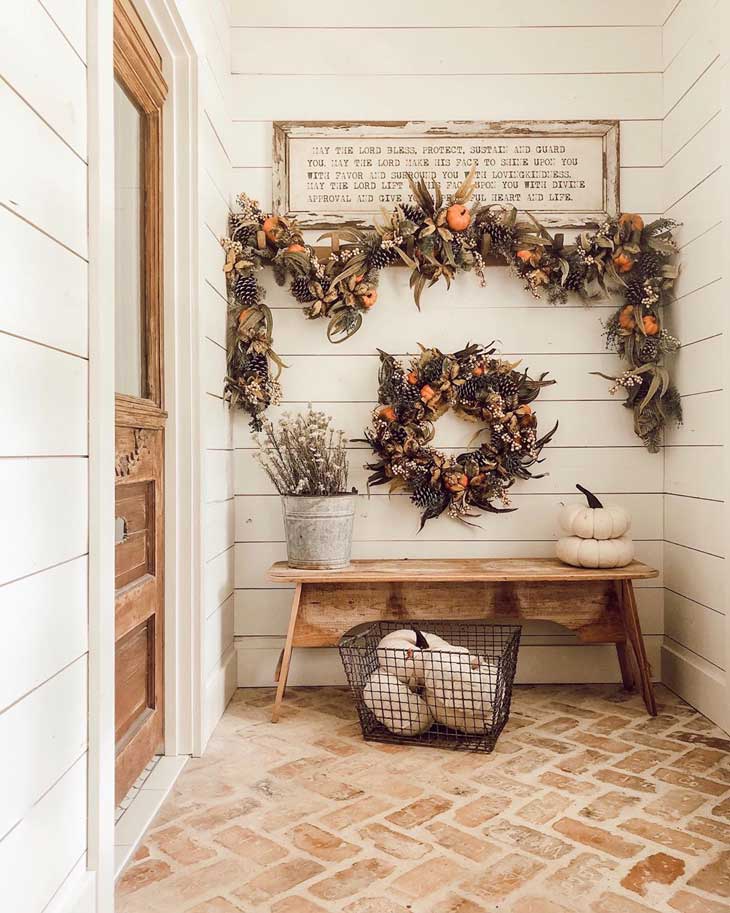 Shop related products:
fall wreath // #ad
Here is an inspiration with a little glimpse of fall for your entryway. While it may not officially be Fall, it is time for breaking out the bins of pumpkins and fall foliage. The best way to transition to fall decor is by adding pops of warm colors to your decor. Here it is done with the mini orange pumpkins intertwined in the wreath and the garland above it.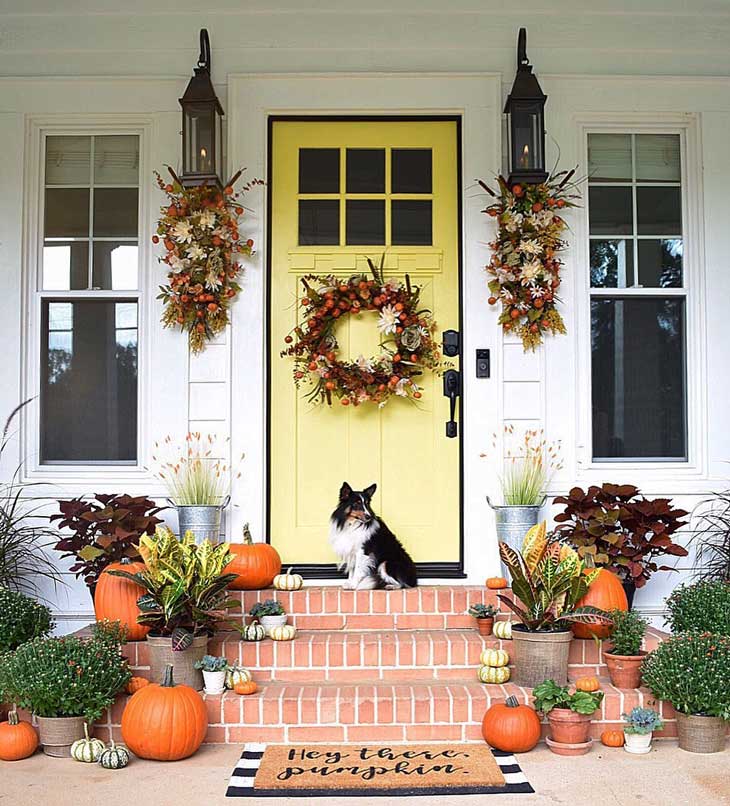 Shop related products:
fall wreath // #ad
Even if you have a bright-colored door like yellow in this case, that screams summer you can still achieve making it feel cozy and warm for fall. Just add as many pumpkins as you can and a beautiful fall wreath to your door and there you have it. You can go further and add as many warm toned plants as you can and some fall flower arrangements to the side of the doors.