Use these Valentine's day wreath ideas if you don't want to miss out on decorating for Cupid's favorite day. We've got some darling Valentine's Day wreath ideas in your favorite Valentine shades, such as red and pink, as well as monochromatic, for those of you who love a neutral look.
As an Amazon Associate I earn from qualifying purchases.
1. Heart shaped Valentine's Day wreath for your front door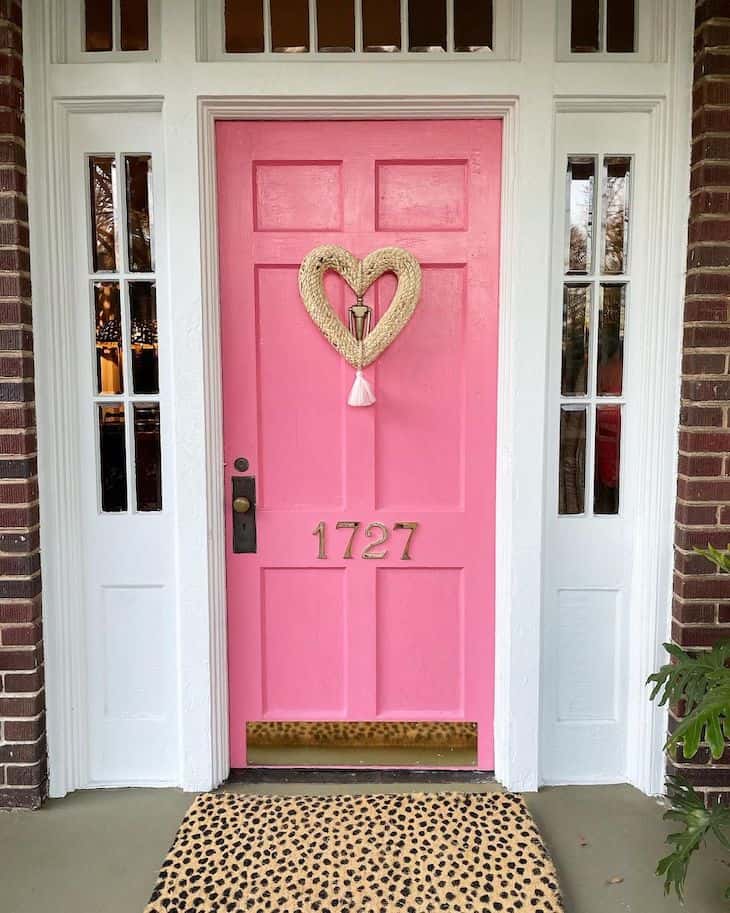 This "happy" door painted in "Pink Popsicle" by Benjamin Moore is the perfect backdrop for the woven heart-shaped Valentine's Day wreath. This woven wreath has a charming flair that will look great in any space.
2. DIY Valentine's Day wreath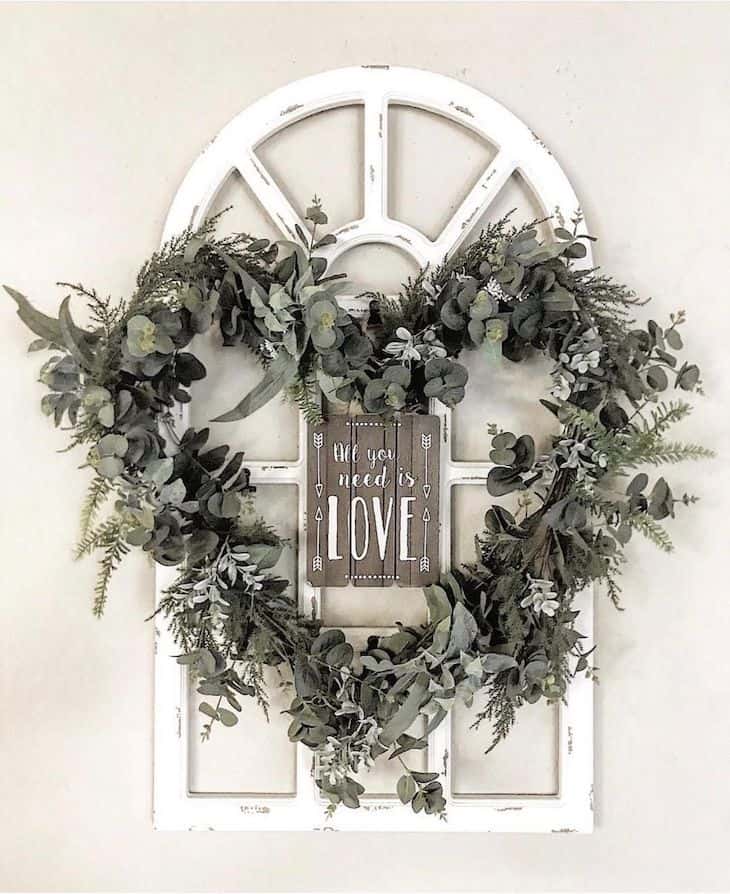 This heart-shaped Valentine's Day wreath is made of reused seasonal decor. You can create your own wreath with different types of textures by reusing decor items you already have at home.
How to make it: Use an old eucalyptus garland as the base for the wreath. Then create a heart shape with the garland. Untwist and open an old Christmas wreath and add it to the heart wreath. You can use greenery stems to add fullness to the wreath to your liking. Attach all the greenery together with a florist wire for a finished look.
Follow the step-by-step tutorial with photos over on Mary's Instagram here.
3. Grapevine heart shaped wreath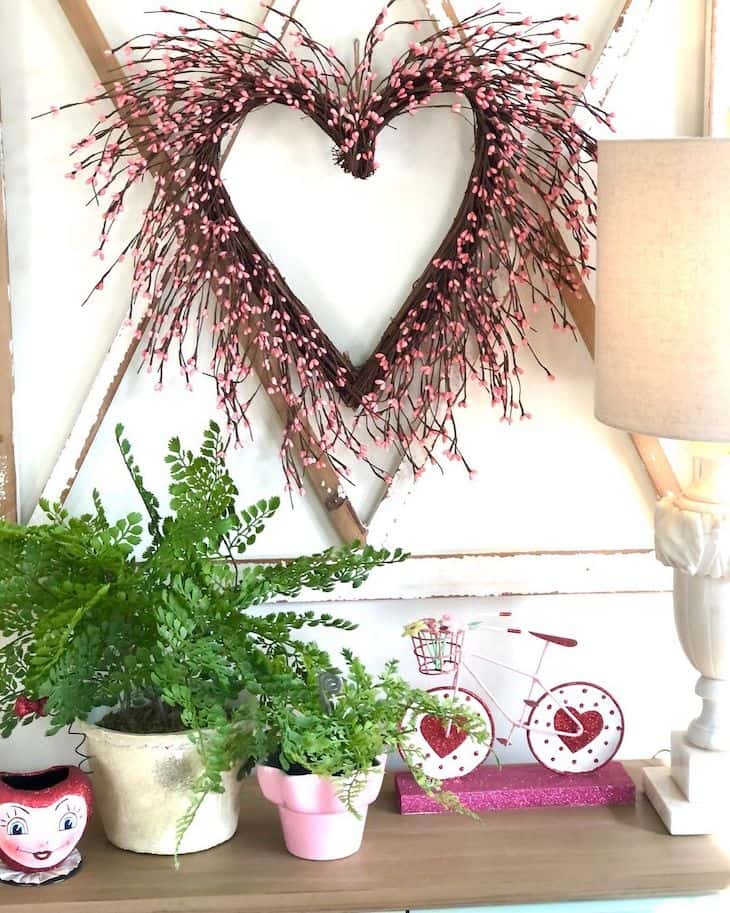 Using a heart-shaped grapevine wreath as a Valentine decor will give your place a rustic charm. The pip berry stems add a lovely pop of pink color to this beautiful Valentine display.
4. DIY Burlap Valentine's Day wreath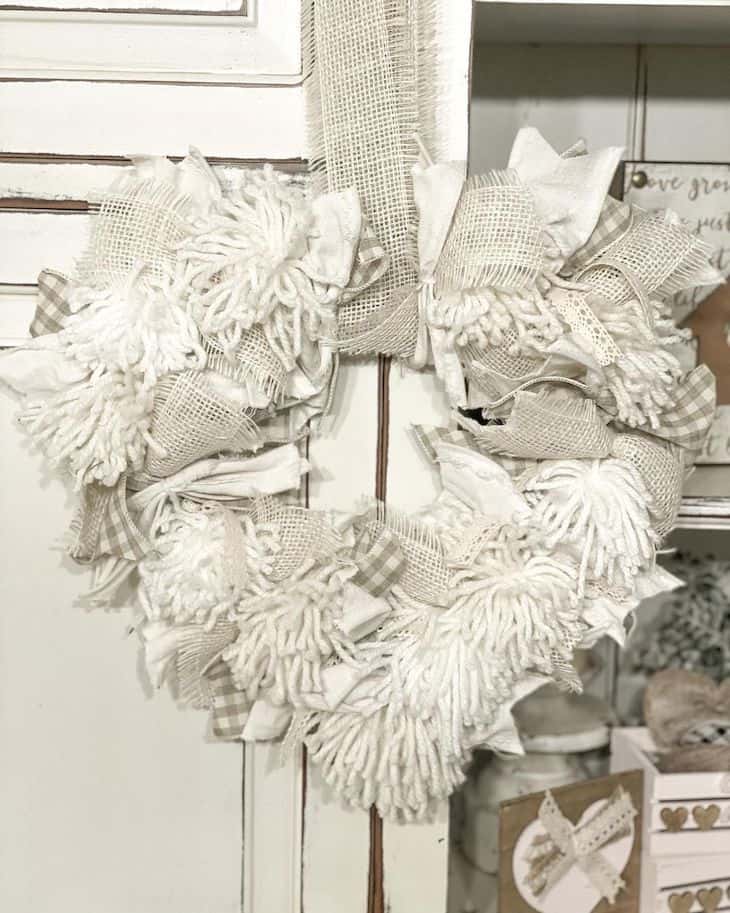 If you are into arts and crafts, this easy yarn and burlap Valentine's Day wreath may be the perfect project for you. Watch the video on how to make this DIY Valentine's Day wreath here.
5. DIY winter heart wreath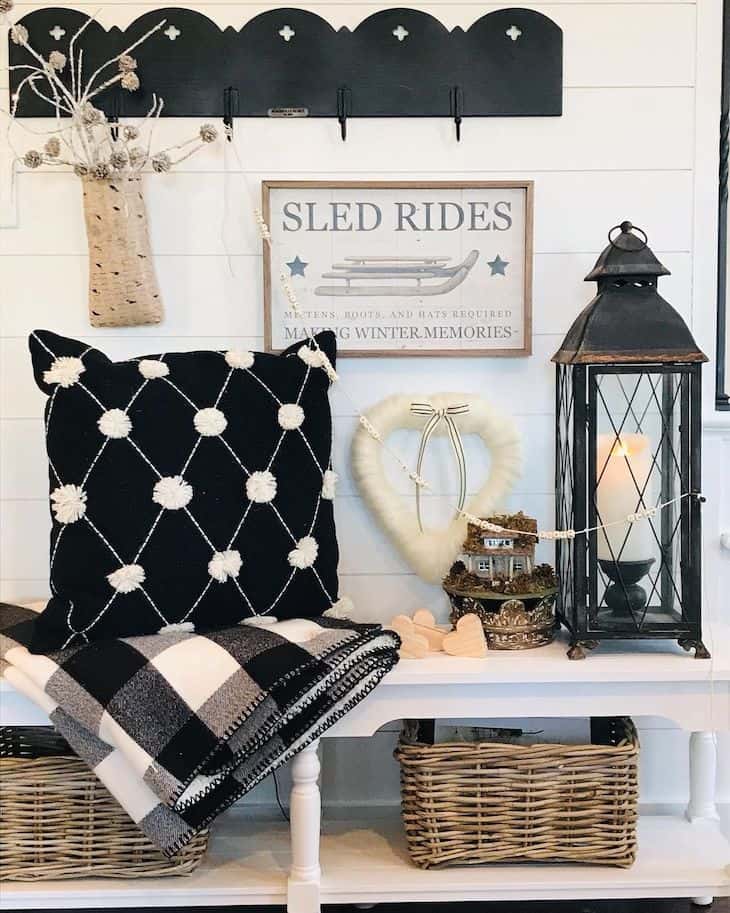 This DIY winter heart wreath is a perfect addition to this black and white winter decor. If you are not into red and pink for your Valentine's Day decor, then using a neutral-colored wreath as this one will be perfect for you.
If you want to know how to make this easy DIY yarn wreath, check out Lori's tutorial here.
6. DIY puzzle heart wreath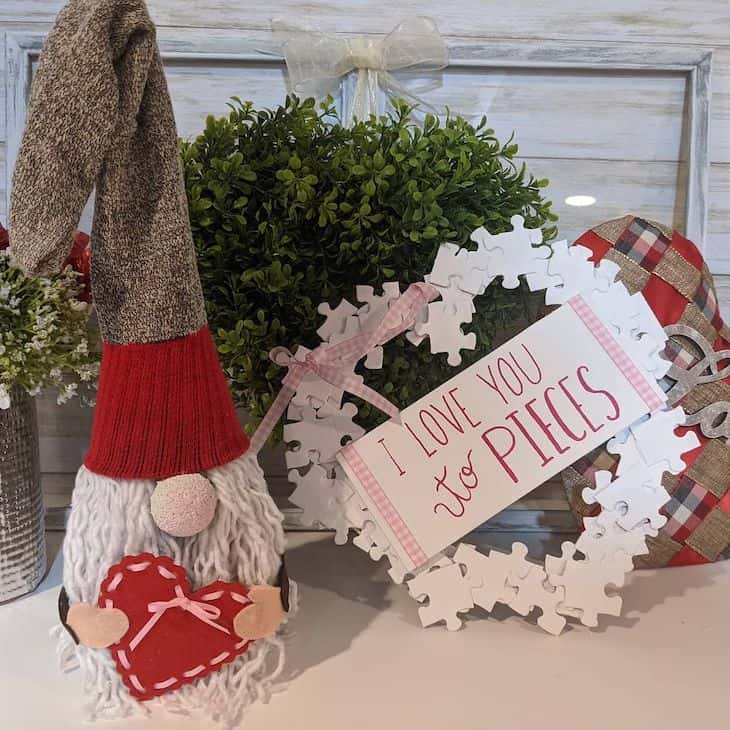 This DIY puzzle heart wreath is not only a delightful Valentine's Day decor idea but can double as a sweet Valentine's Day gift idea. Even if you're not an experienced crafter, this easy tutorial will teach you how to make one for you or your loved one.
7. Valentine's day wreath for front door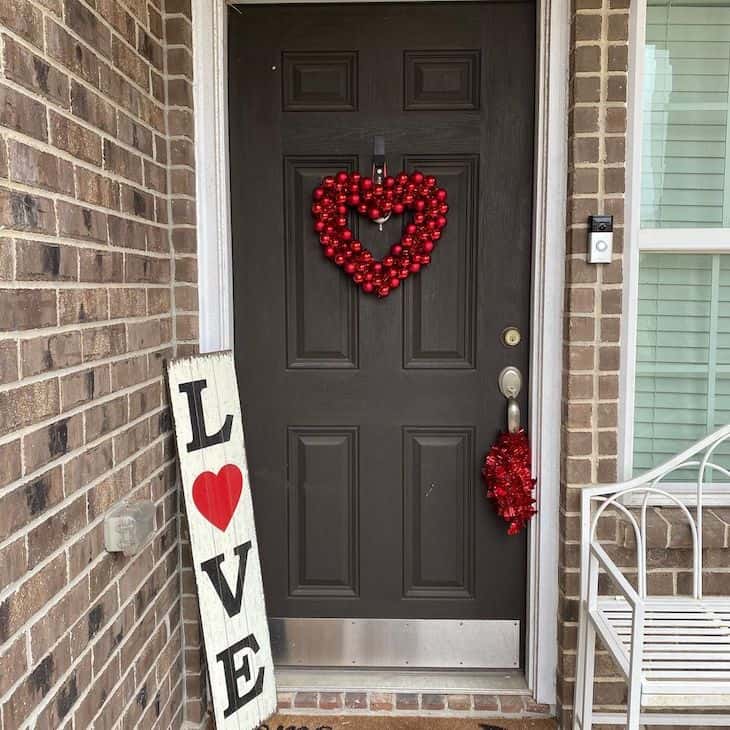 Create a fun Valentine's Day decor for your front door by fastening your red Christmas ornaments to a heart-shaped wreath. Complete the look with a big "Love" sign to create a farmhouse feel.