Jordyn from @ourpnw_home shares how she decorates every room in her 10,000-square-feet house for the holidays. Her bright and warm home is transformed into a neutral Christmas heaven and we are here for it.
1. Grand entrance decorated for Christmas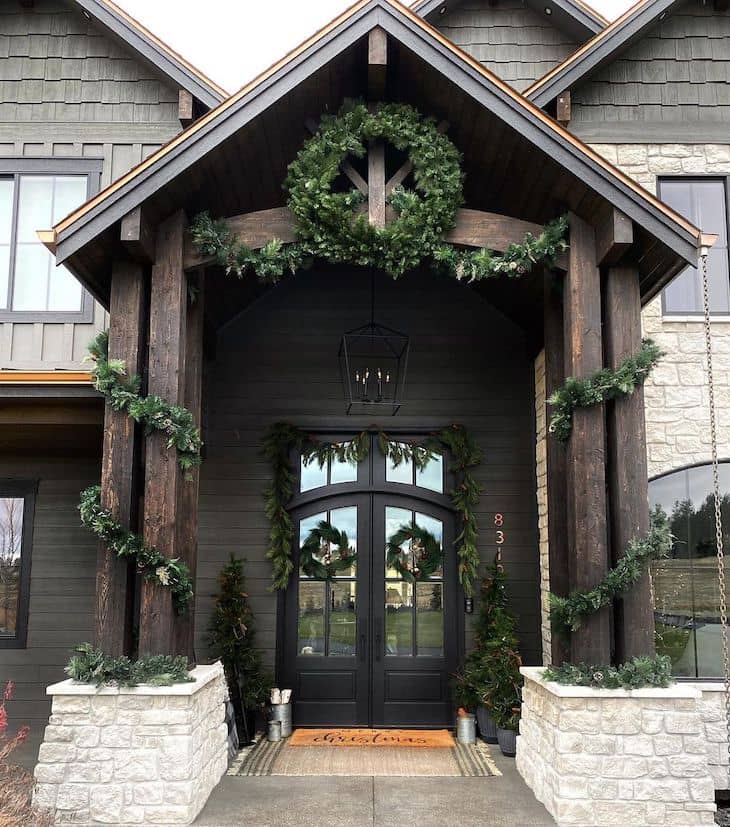 Jordyns' elegant holiday home decor starts with the exterior. The pillars on the grand entrance are wrapped with faux garlands that go way up and meet in the middle connecting with that impressive wreath in the middle, taking her Christmas front porch decor to new heights, literally.
2. Gorgeous garland for the staircase decor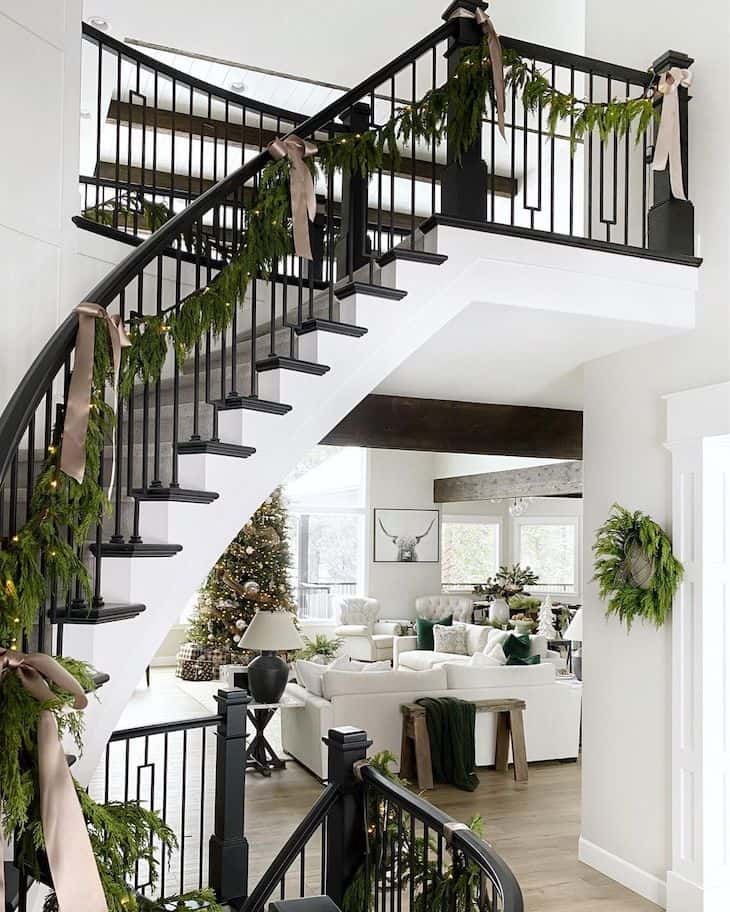 This elegant black and white staircase gets a little sparkle from the green garland spiced up with golden accents and neutral silk bows.
3. Elegantly tall Christmas tree for the living room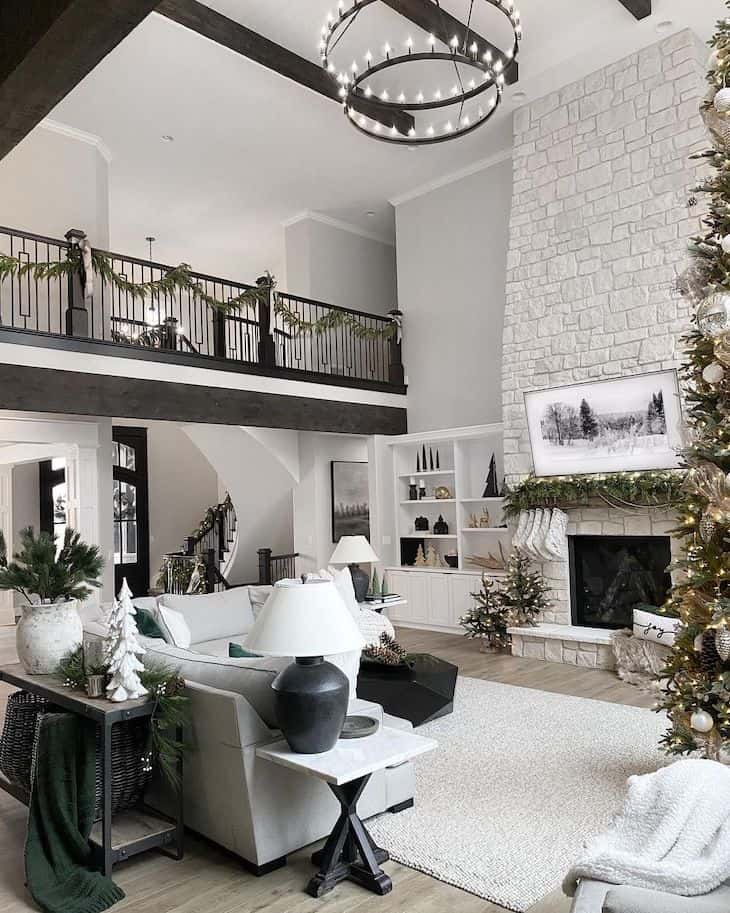 The clean and gorgeous setup in this living room is perfect for cozying up with the family on a cold and frosty night. The 24ft high ceilings leave a place for that gorgeous Christmas tree to shine. The neutral Christmas heaven in this livingroom is achieved with all the details, like the black bowl filled with pinecones on the coffee table, the pops of green on the cozy blanket and pillows, and the winter-themed picture loaded on the tv screen. The off-center seed garland and the stockings on the mantel give a great balance to this dreamy ambiance.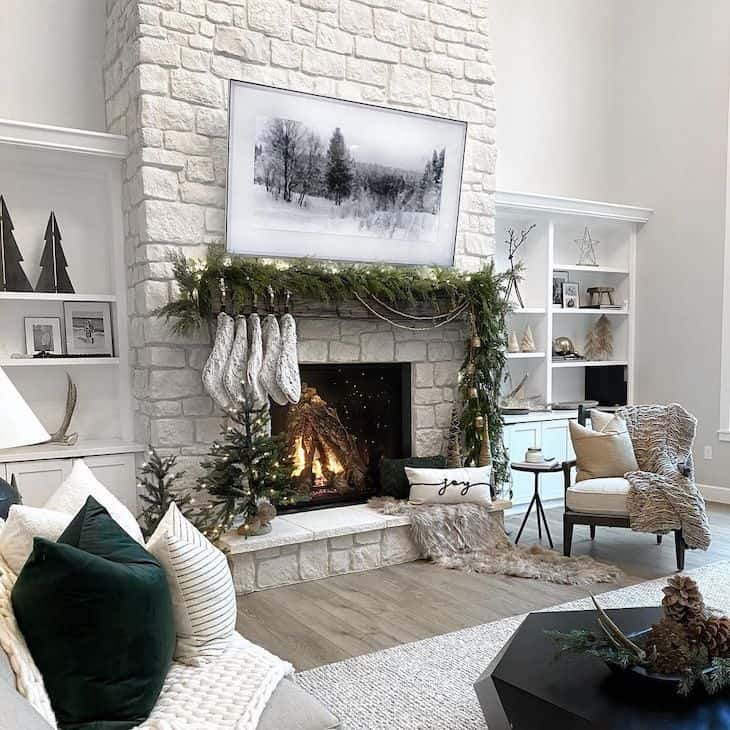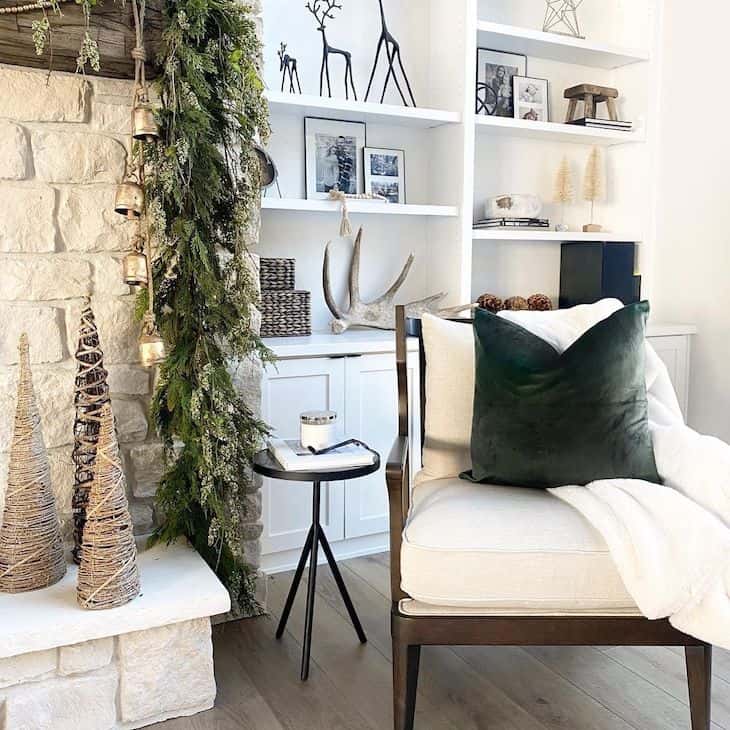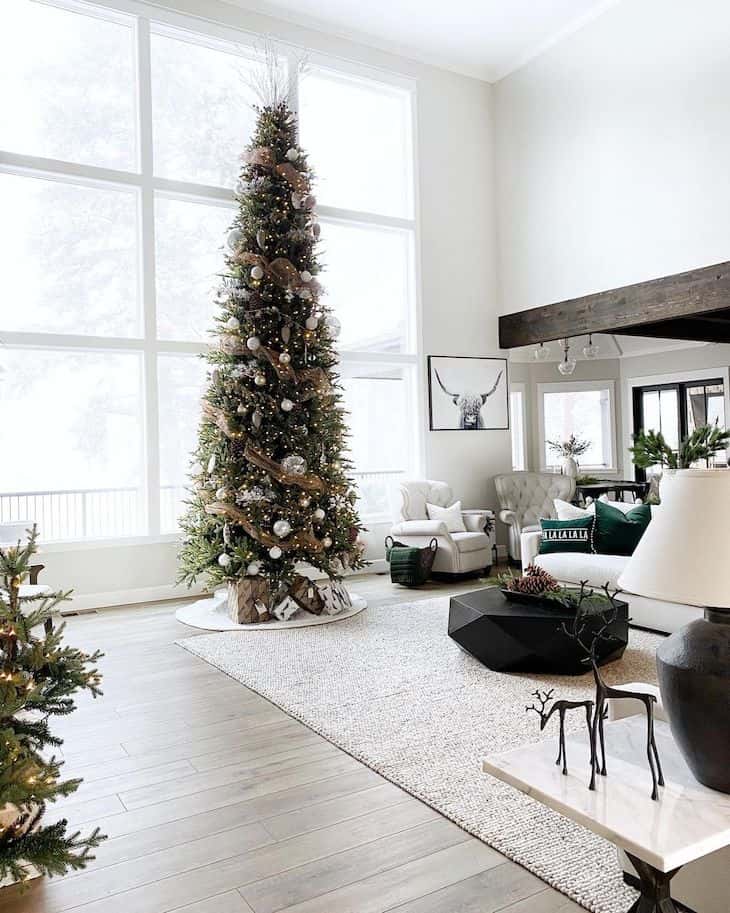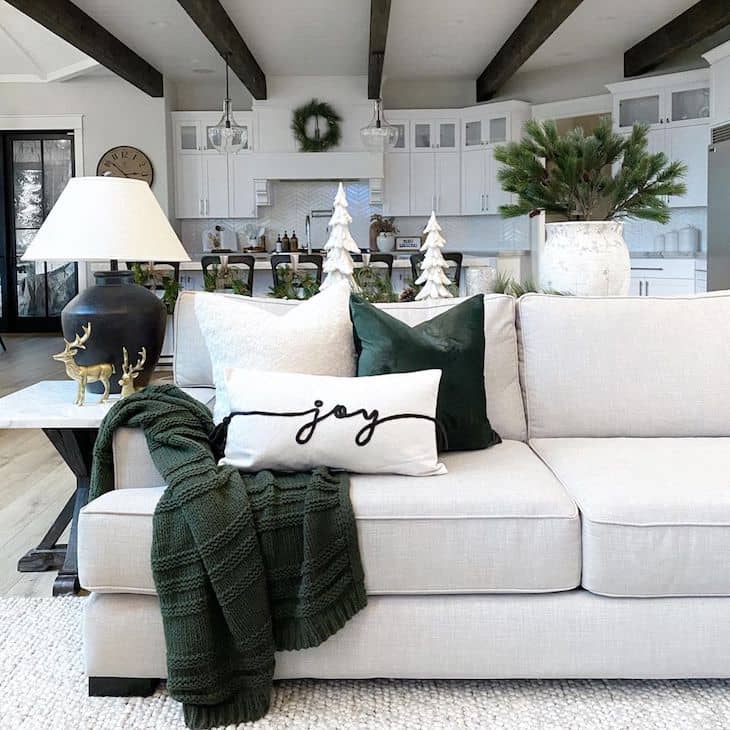 4. Festive flair for the Kitchen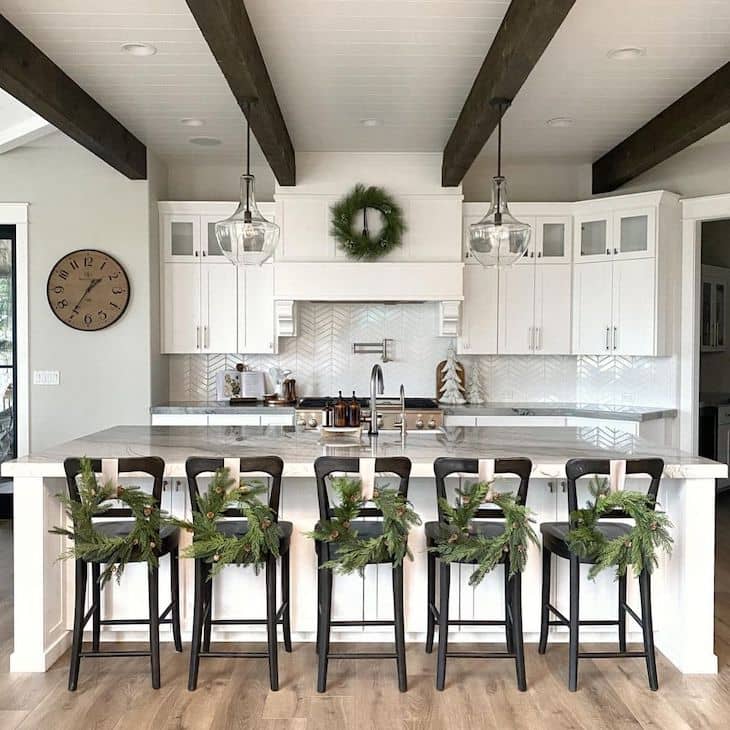 We love how Jordyn added festive flair to her kitchen by adding greenery to her chairs. Another Perfect placement for Christmas greenery is the range-hood where Jordyn hanged that neutral winter garland.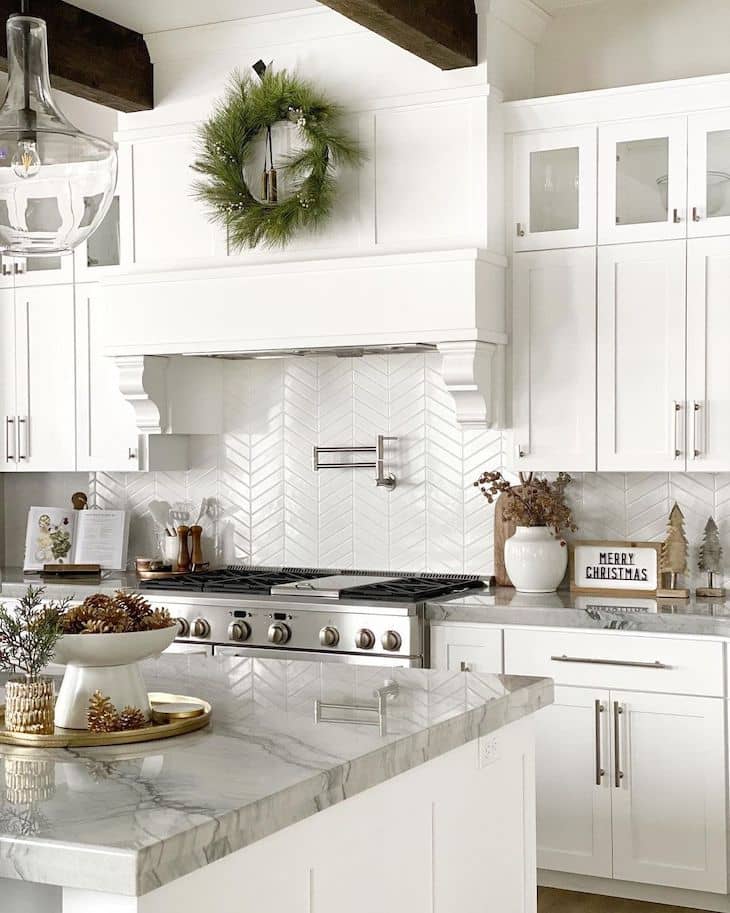 5. Flocked tree for the bedroom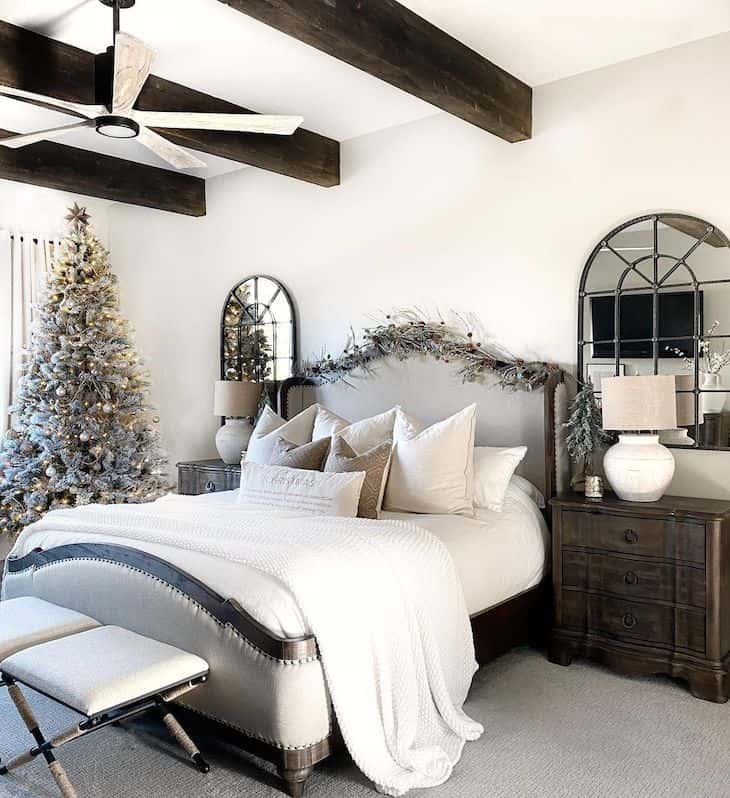 As she finds so much joy in decorating a Christmas tree, it was only natural that one would go up in her master bedroom as well. Another easy way to shift your room into the Christmas spirit is by hanging garland from the headboard or anywhere else you see fit.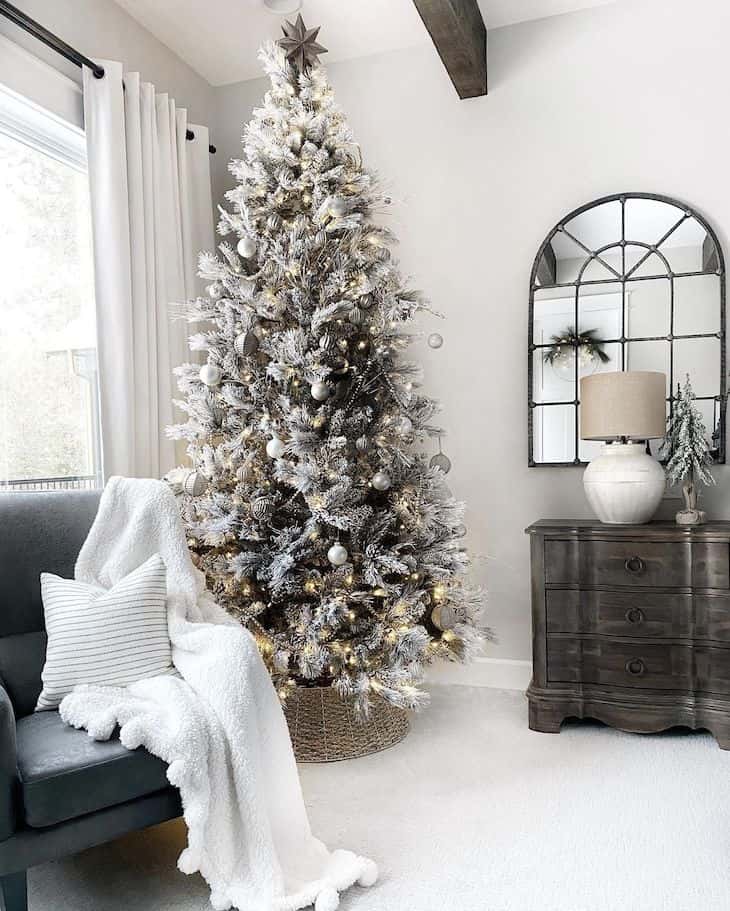 6. Christmas decor for boys room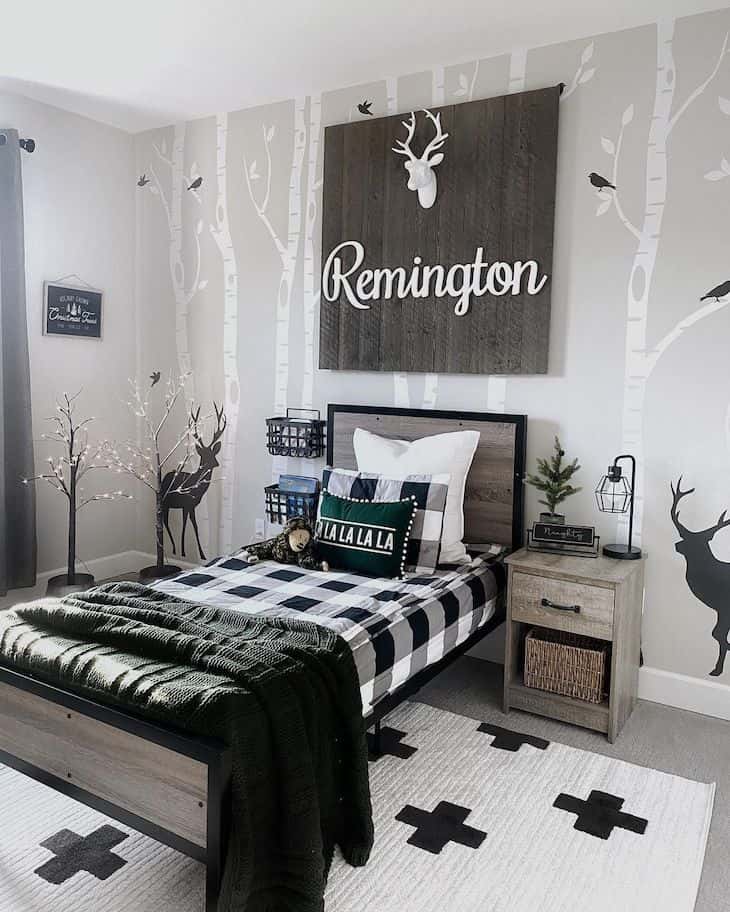 This boys room is so cozy and full of so much character. This is a perfect example that boys room can be so cozy decorated for Christmas. Little details like adorable deer wall stickers, twinkle lights tree and Christmas themed pillow can make a cute cozy perfection.
7. Festive bathroom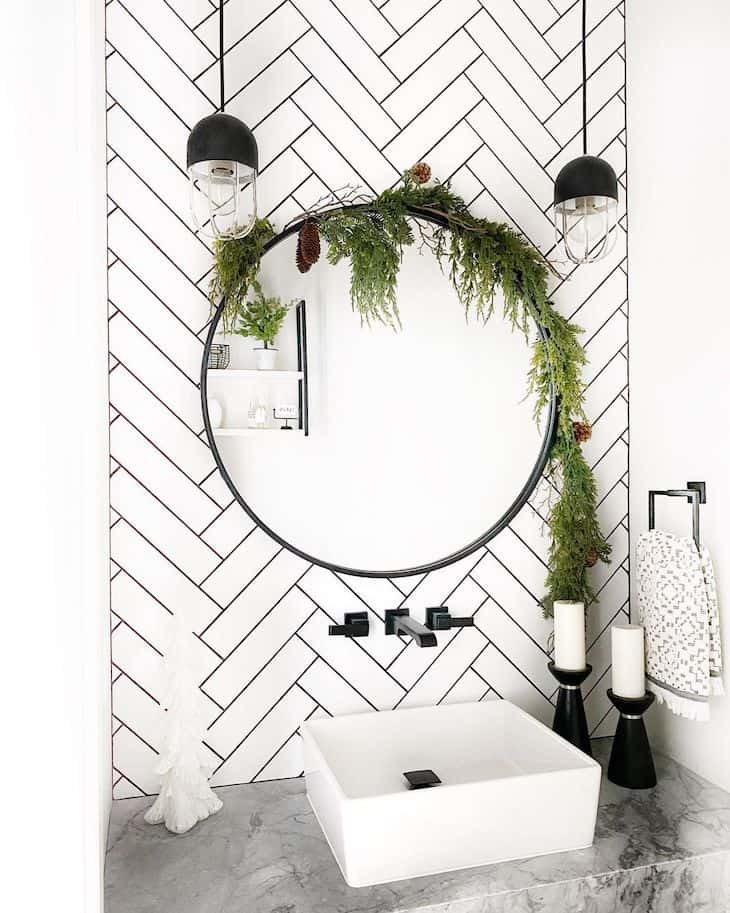 Even small detail can make a big difference. By adding something festive in every room in the house like a simple garland on the bathroom mirror can add the festive touch without being gaudy.
8. Mudroom Christmas decor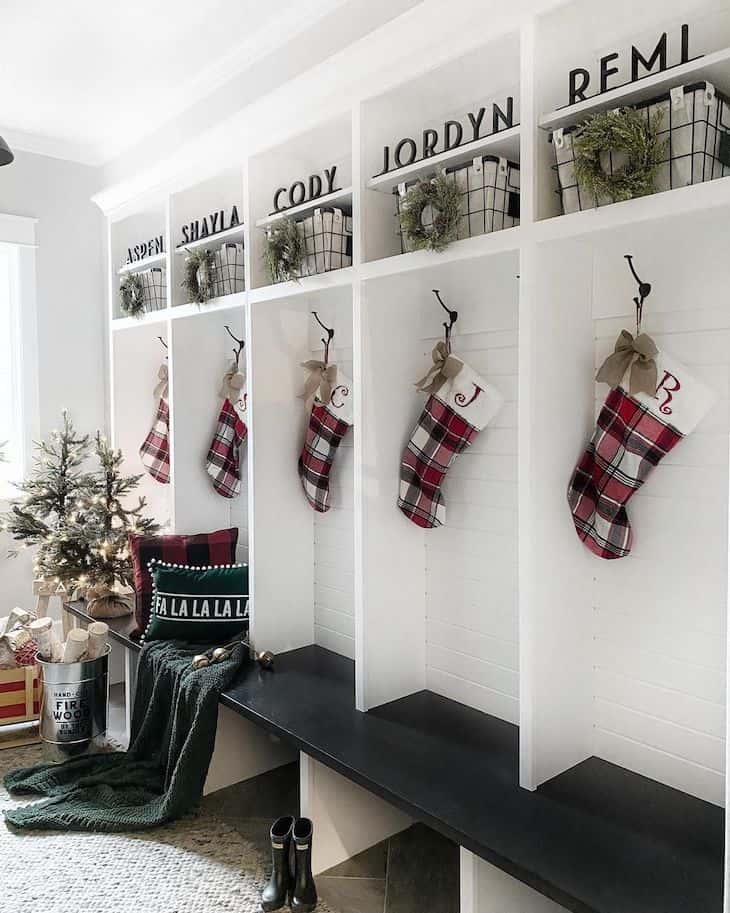 The custom made stockings are making this mudroom feeling extra festive. The mini trees and the mini wreaths on the wire baskets under the metal nameplates make this place really cheerful.